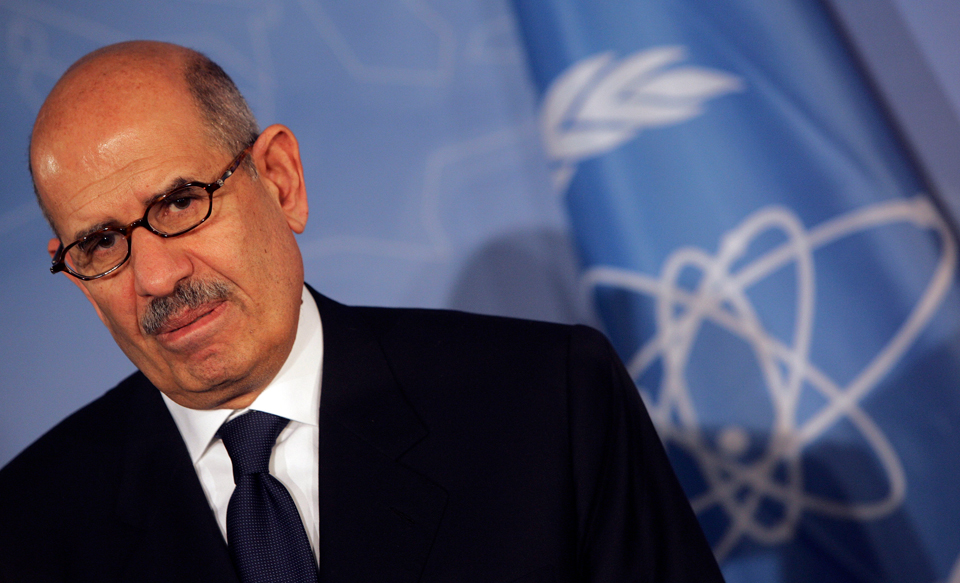 U.S. President Donald Trump made the world a more dangerous place by pulling out of the Iran nuclear deal, former atomic adviser Mohamed el-Baradei warned today.
Former head of the International Atomic Energy Agency, el-Baradei called the decision to withdraw from the agreement "a tantrum and an act of bravado" by Trump.
He warned that the world was "clearly a much more dangerous place" following the decision, which has been condemned by world leaders and peace organizations.
In 2005, el-Baradei and the IAEA were jointly awarded the Nobel Peace Prize for efforts to prevent nuclear energy capabilities being used to create weapons.
Trump has long threatened to pull the U.S. out of a nuclear deal with Iran, which was agreed in 2015 after lengthy negotiations with the U.S., Britain, France, China, Russia, and Germany.
Under the joint plan, Iran agreed to limit its nuclear program, allowing international inspectors access to its sites in return for the lifting of harsh economic sanctions.
Exclusive People's World interview with Navid Shomali of Iran's Tudeh Party:

Under the radar, Trump is pushing for full-scale Mideast war
In a televised address to the nation, Trump confirmed the anticipated decision, saying the Iran deal was "defective at its core," with the world's "leading sponsor of state terrorism" able to develop nuclear weapons within weeks.
He called it "a horrible, one-sided deal that should have never ever been made. It didn't bring calm. It didn't bring peace and it never will."
His comments were criticized as "silly, superficial" and "filled with lies" by Iran's supreme leader and head of the repressive theocratic state, Ayatollah Khamanei.
Iranian President Hasan Rouhani confirmed discussions would be held with the European countries, China, and Russia in an attempt to keep the deal in place after the EU promised it would not re-impose sanctions.