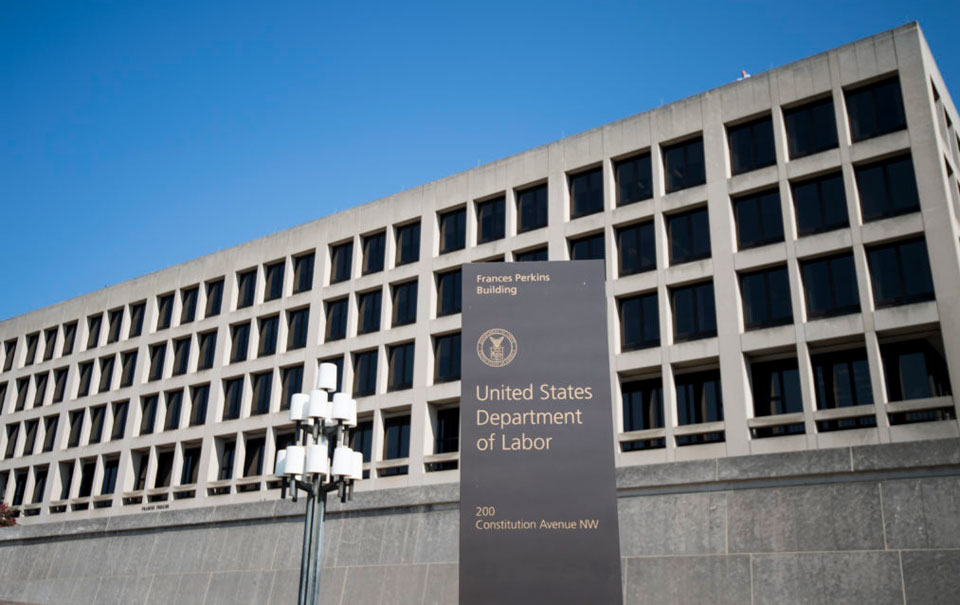 In the eyes of the Trump administration, workers, their families, their health, and their safety are not worth defending. Workers are expendable cogs in the vast capitalist machine. They serve only one purpose: background actors for the various television ads portraying Trump's failures as victories as he aims to win (steal) re-election.
The U.S. Dept. of Labor should rename itself the U.S. Dept. of Big Business while under the current administration's purview. A fitting name as it has gone AWOL in enforcing workplace safety during a pandemic and refused to touch cases of wage theft. Instead, it gifts deregulation after deregulation to businesses, making it easier to justify such theft.
Yet despite the pandemic and seething issues of racial inequality and police brutality capturing the public narrative and forcing a national reflection of past indiscretions, Trump continues to focus his efforts on finding white grievances. It's a move that appeals to his base of supporters—those who refuse to denounce white supremacy or acknowledge the need to combat racism and bigotry.
And he's determined to stoke racism even if it means using some corporations as prop adversaries. Following the administration's executive order ending diversity training, Trump's DOL began a probe into whether Microsoft's push to increase diversity within its ranks bordered on racial discrimination.
Prompting this unordinary federal probe was a statement made to employees back in June by Microsoft CEO Satya Nadella reinforcing the company's commitment to racial justice.
"Today, we are making commitments to address racial injustice and inequity for the Black and African-American community in the United States," said Nadella. "We will additionally take important steps to address the needs of other communities, including the Hispanic and Latinx community, across the company in the next five years."
The company says its multiyear approach includes doubling the number of Black and African-American managers, senior individual contributors, and senior leaders by 2025, creating growth opportunities, and partnering with other organizations to improve Black and Latinx communities.
"We need to ensure that our culture of inclusion is a top priority for everyone," continued Nadella.
But in a letter to Microsoft dated Sept. 29, the DOL wrote:
"It has come to our attention that Microsoft Chief Executive Officer (CEO) Satya Nadella recently announced that Microsoft will double the number of Black and African American people managers, senior individual contributors, and senior leaders in the United States by 2025.
"Although contractors must establish affirmative action programs to set workforce utilization goals for minorities and women based on availability, contractors must not engage in discriminatory practices in meeting these goals. This statement by the CEO did not reference any established goals in an affirmative action program, and appears to imply that employment action may be taken based on race."
The DOL's letter went on to ask Microsoft to submit all "non-privileged documents related to Microsoft's plans for 'doubl[ing] the number of Black and African American" employees, and documents related to the company's affirmative action program since Jan. 1, 2020.
The DOL set Oct. 29 as the hard deadline for those documents to be received.
In response, Microsoft said it would submit the requested documents but is confident that its diversity initiative complies with U.S. employment laws.
"We are clear that the law prohibits us from discriminating on the basis of race. We also have affirmative obligations as a company that serves the federal government to continue to increase the diversity of our workforce, and we take those obligations very seriously," said Microsoft.
"Furthermore, we know that we need to focus on creating more opportunity, including through specific programs designed to cast a wide net for talent for whom we can provide careers with Microsoft."