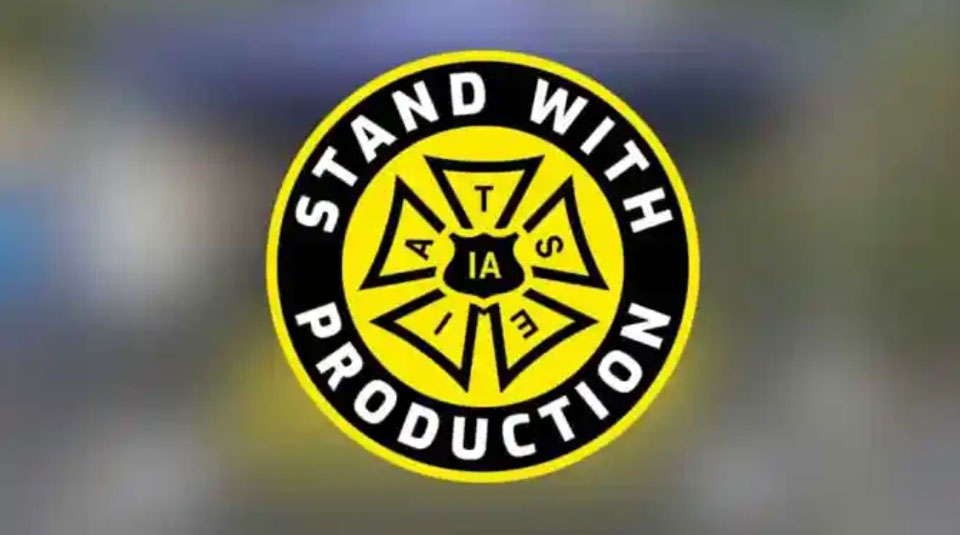 LOS ANGELES—Some 4,500-6,000 creators of TV commercials, now in an independent association, plan to join the Theatrical and Stage Employees, IATSE announced.
The exact number is vague because they're part of the "gig economy," IATSE said. But they want to join the larger union in order to improve working conditions.
The creators are members of the Stand With Production movement, which includes production assistants, line producers, production supervisors, and assistant production supervisors. They toil for the Association of Independent Commercial Producers, which estimates it employs 85% of commercials' creators.
These commercials creators toil "unsustainable hours with lack of reasonable rest, no employer-funded healthcare and retirement benefits, ineligibility for overtime pay, and limited access to safety and training," IATSE added.
"Commercial production workers' issues are the very same ones this union has fought to address through collective bargaining for decades. As 160,000 strong working in all corners of the entertainment industry, including many who work on commercials directly alongside you, your fight is our fight," said union President Matthew Loeb.
Once the National Labor Relations Board sets a date for an affiliation election, assuming the workers vote to join IATSE, they would join a wide variety of other unionized workers who toil on commercials, such as camera crew operators and makeup artists.
"Our community is coming together to create a pathway to the basic standards afforded to our unionized co-workers. This includes the right to be paid for all the days we work, to receive overtime and adequate rest time, to be paid day rates reflective of the current market with yearly pay increases, and access to retirement and pension plans so we can retire with dignity," Stand With Production said.
In recent years, the commercials' creators have worked out a short informal agreement with the bosses, represented by AICP. But it still had the long hours and no overtime and the Covid-19 pandemic only worsened conditions. It also covers the top line workers—Producers—who could be considered management.
The informal agreement made conditions a little better, but the AICP could walk away at any time.
"The proposed guidelines for production teams at various commercial production companies garnered thousands of petition signatures," Stand With Production said. "While production rates have increased somewhat since the guidelines were released, only a union has the legal power to negotiate on equal footing with the AICP to codify industry-wide improvements into a binding contract."