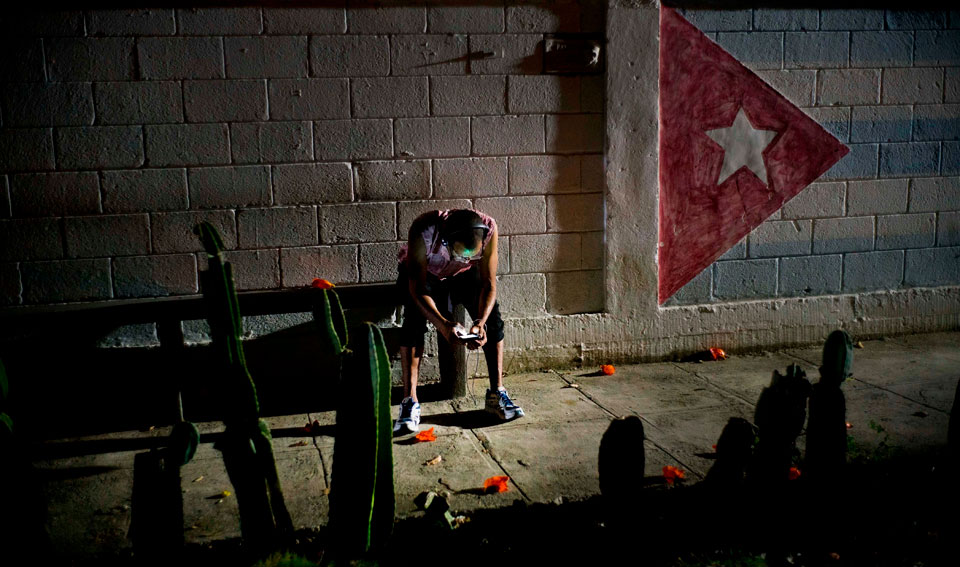 Cuban journalists have condemned the mass blocking of accounts by social media giant Twitter, branding it another act of U.S. aggression against the socialist island.
Dozens of accounts of Cuban journalists were blocked by Twitter ahead of a televised speech given by President Miguel Díaz-Canel on Sept. 12 in which he and other government officials outlined the response to the intensification of the U.S.' "economic warfare" against the country.
Accounts closed include those belonging to the journalists and directors of the Cuban anti-intervention discussion and investigation website CubaDebate (@CubaDebate).
Also blocked in this electronic crackdown were the accounts of Leticia Martínez Hernández (@leticiadecuba) and Angélica Paredes (@aparedesrebelde) from the presidential press team. Granma, the biggest newspaper in Cuba, also saw its account (@Granma_Digital) suspended just as it was beginning coverage of the president's speech.
First vice-president of the Union of Cuban Journalists Rosa Miriam Elizalde (@elizalderosa) had her account suspended along with Granma journalist Enrique Moreno Gimeranez (@GimeranezEm) and others.
The accounts were reportedly blocked "for violating the Twitter rules," meaning that they were also unable to retweet posts or make comments.
Elizalde said: "It seems to be a concerted operation of false denunciations for abusive use and violation of platform policies."
She said the people targeted and the timing—just President Díaz-Canel was about to speak on U.S. policy against Cuba—exposed the political bias involved.
Scores of official government accounts were also blocked as part of the censorship operation.
This included the Ministry of Communications and prominent individuals, such as Mariela Castro, LGBTQ equality campaigner and daughter of former Cuban President Raul Castro.
The Cuban government warned of an escalation of an "obviously planned act of cyber warfare, which seeks to limit the freedom of expression of Cuban institutions and citizens, and to silence the leaders of the revolution."
The U.S. State Department has proposed increased funding, including the provision of scholarships and training, to finance a "cyber-militance" inside Cuba to foster anti-government sentiment.
Twitter has previously come under fire for blocking hundreds of accounts in Venezuela.
President Nicolás Maduro warned in May the social media platform had moved against accounts of the Venezuelan News Agency (AVN) at the same time that a coup attempt was launched by the hapless president of the defunct National Assembly, Juan Guaidó.
AVN denounced the attack, which also saw other pro-government news agencies shut down, as a "blockade" by Twitter.
The Union of Cuban Journalists denounced the "disappearance of these spaces for the expression of ideas, in an act of massive censorship of journalists, editors, and media.
"We demand the immediate re-establishment of the blocked accounts that, in no case, have violated Twitter policies, while the platform flagrantly tramples on the rights of communicators, prevents them from carrying out their work, and tries to muzzle a first-rate news event in our country."
Morning Star