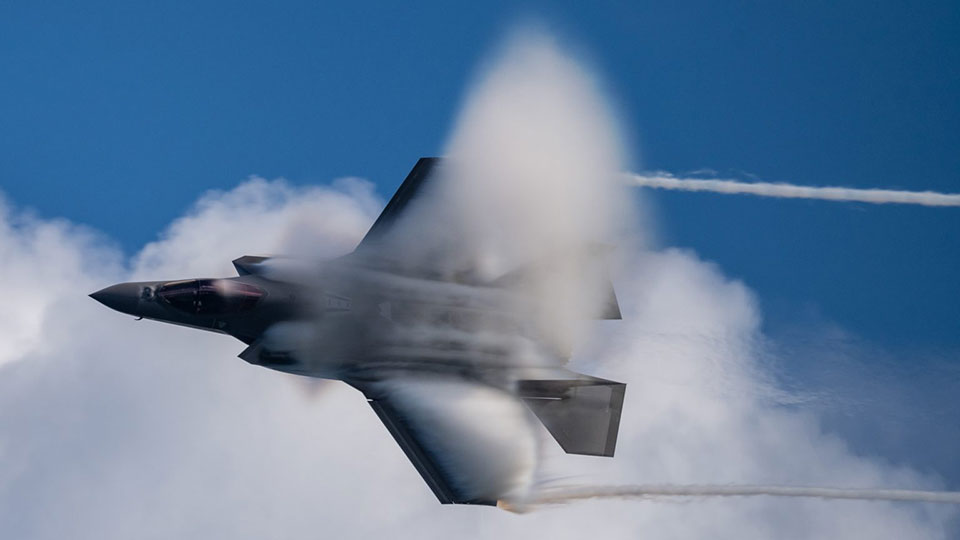 In the run up to its annual yearbook next year, Stockholm International Peace Research Institute (SIPRI) released its first set of data on the international arms sales by the top 25 companies in the world on Monday, December 7. According to the report, U.S. companies dominated the rising international trade with a share of over 61% of all arms sold in the year 2019. The report highlights the worrying trend of rising defense expenditure all across the world with low and middle-income countries gradually entering the global arms trade.
According to the report "Mapping the International Presence of the World's Largest Arms Companies," out of the total arms sale of USD 361 billion in 2019 by the world's top 25 arms producing and military services companies, 12 U.S. companies accounted for the sale of more than USD 216 billion with top five companies — all U.S. based — alone accounting for over USD 166 billion. The top five companies are — Lockheed Martin, Boeing, Northrop Grumman, Raytheon, and General Dynamics.
After the U.S., six European companies accounted for around 18% of the total arms sold by the top 25 companies in 2019. Four Chinese companies are also listed in the top 25 with a total share of 16 percent. Two Russian companies are featured in the list with a total share of just 3.9%. One Middle Eastern company named EDGE based in the UAE made it to the list. This is the first time that a Middle Eastern company has featured in the top 25 companies selling arms in the international market.
U.S. and Europe dominate in arms production
2019 saw an alarming increase in the total arms sale in the international market. According to the data released by SIPRI, these top 25 companies alone recorded an overall jump of 8.5% in their total sales in comparison to 2018. Among these 25 companies, U.S.-based Lockheed Martin — the makers of the F-35s — recorded the highest share of the total sale with over USD 5.1 billion or around 11% of all sales by the top 25 companies.
The majority of these international arms producing and military service providing companies are located in the Western hemisphere. However, trends show an increasing presence of these companies in the global south also with Saudi Arabia, India, Singapore, and the UAE emerging as new hubs for their subsidiaries. According to SIPRI, out of the 49 countries which host these companies, 17 are in low or middle-income countries.
According to Siemon Wezeman, senior researcher at SIPRI, "sanctions against Russian firms and government-mandated limits on acquisitions by Chinese firms" have constrained their global presence, providing the U.S. companies a less competitive market of growing demand of arms, particularly in the global south. Most of these companies have benefited because of the increased emphasis of countries like the U.S., China, and India on increasing their defense expenditure in the last few years.