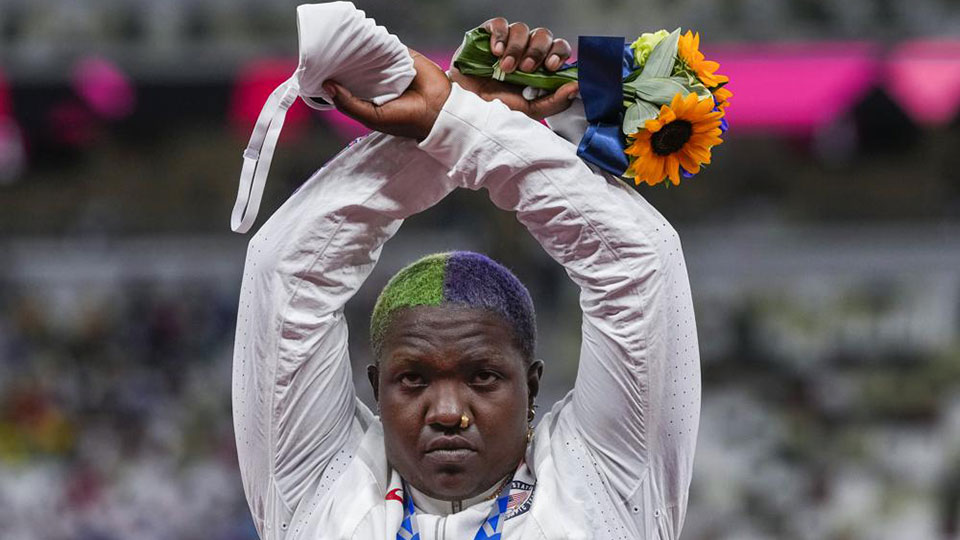 The Olympic torch, burning bright in the Covid-19 plagued city of Tokyo for a little over two weeks, was snuffed out Sunday night, August 8. The absent flame marked the end of an exhausting, and often frustrating 2020 Tokyo Olympic Summer Games
Hundreds of people said, "Cancel the games. The health and safety of Japanese citizens are too important to risk."
The powerful few responded: "The show must go on."
And the range of opinions flowing between those two hard-line camps encompassed the Games and the bizarre politics of it all.
The Games began with empty stadiums and gilded pageantry. They ended similarly.
It was surreal to watch. The victory celebrations were far and few between, and we saw how intolerance filled the void where human decency and compassion once was.
The 2020 Tokyo Summer Olympic Games may have changed sports for the better despite the several flawed opinions spat out from certain right-wing keyboard warriors.
We saw athletes taking a stand against injustice. And mental health coming to the forefront of our discussions dealing with the health and well-being of our teams and favorite athletes.
And in a historic first, 60 percent of U.S. athletes stepping up to the medal podium to receive gold, silver, or bronze (repeatedly) were women. If U.S. women were an independent country, they would have placed fourth, ahead of the U.K., Japan, Australia, and two hundred other countries.
They set records and called upon us to do better. They spoke openly about their sacrifices and fears.
The voice of Simone Biles, who changed the Olympic conversations early on when she pulled out of the upcoming gymnastics meet, taking a moment to look out for her well-being.
"It was so out of my control. At end of the day, my mental and physical health is better than any medal," said Biles.
Or as Allyson Felix wrote the morning before her bronze-medal run in the 400 meters, making her the most decorated track athlete in Olympic history, "I've been afraid that my worth is tied to whether or not I win or lose, but right now I've decided to leave that fear behind. To understand that I am enough."
Swimming gold medalist Katie Ledecky, back in the U.S. said: "Title IX has had a huge impact on women participating in sports and the evidence of that is clear with the results of women at the Tokyo Olympics. It's a tremendous reflection of, and gives me an incredible appreciation for, the work of Billie Jean King, Donna de Varona, and others in seeking the passage of Title IX."
"For progress to continue," said Ledecky, "we're going to have to continue to advocate for equality for female sports, not be afraid to speak out, to pursue legal and political remedies and have a seat in corporate boardrooms, and not be timid about participating in those processes that will continue to bring change."
And we do not have to look to hard-to-find others continuing the fight for equality. The U.S. women's national soccer team is preparing for another round against the U.S. soccer federation in their fight for equal pay—their salvo fired as they prepared to hit the Olympic Pitch in Japan.
Suffice it to say, what we saw in Tokyo is just the beginning. There is still much to be done in the world of sports and beyond. But the potential for greatness is there.
After watching women athletes dominate the field, beat records, and overcome what seemed like insurmountable challenges, we fans have cause to be inspired and should strive to do better.
Let us build each other up rather than tearing each other down.
Let us set an example worthy of a gold medal. We are all in this mess together, and it will take all of us to clean it up.