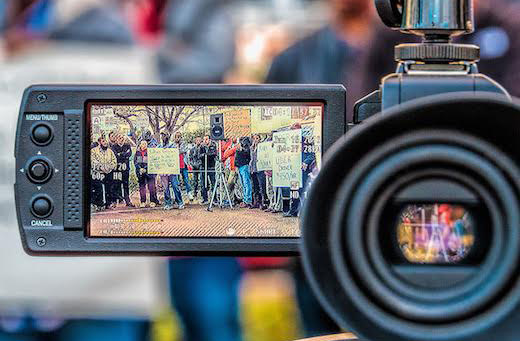 Eddie Rabbitt sang about truck drivers in "Drivin' My Life Away" but the sentiment about driving for a living could be applied to Uber or Lyft drivers. The chorus goes, "Ooh, I'm driving my life away/Looking for a better way for me," and this seems to be what the rideshare drivers do and want. But according to recent lawsuits, they may drive their "life away" but rarely achieve that "better way" because the new digital "gig" or "sharing" economy is just like the old analog economy: It's all about the money, honey. Who gets it, who controls it. What is different is that the "gig" economy transfers, at the speed of light, the wealth from those who do the work to those who control it.
That's what drivers, economists and labor advocates say too. And that is what U.S. court documents seem to show as well.
Rideshare giant Uber would owe its drivers hundreds of millions of dollars in tips, mileage, maintenance, gas and other reimbursements if those drivers were considered employees instead of independent contractors, Reuters reported Monday. The report is based on a class-action lawsuit involving Uber drivers in Massachusetts and California, who assert that they are misclassified as contractors and should be considered employees. A San Francisco federal judge ordered on May 9 that two sets of estimated figures – one set from the drivers, the other from the company – which were previously redacted from court papers be released to the public.
According to the plaintiff's calculations, Uber would owe $730 million for reimbursements and an additional $122 million for tips, if the drivers involved in the two class action lawsuits won employee status. Uber put the amount they would owe at $429 million, which was based on a lower mileage formula, according to the Reuters report.
These figures were released as part of the federal court's review of a proposed settlement between Uber and the drivers. Last month Uber announced the two sides reached a tentative agreement in the lawsuits, O'Connor (California) and Yucesoy (Massachusetts). The company said it will pay $84 million to the plaintiffs and an additional $16 million under certain conditions: One, if the company goes public (which CEO Travis Kalanick has publicly pledged not to do anytime soon); and two, if its value increases "one and a half times from our December financing valuation within the first year of an IPO" (which is a lofty expectation, if recent tech IPOs are any indicator).
According to Fortune, Uber was valued at a jaw-dropping $62 billion in December 2015. In other words, to get the $16 million it is incumbent upon the drivers to continue with the same policies that led to the lawsuits. Uber's current business model of keeping hundreds of millions of dollars that should go to those who do the work is why they were valued at $62 billion. To reach a $93 billion valuation mark would mean expanding the business but with the status quo. Reaching a $93 billion valuation after the IPO would require Uber to really impress its investors with ever-increasing revenues and growth; it's hard to see how they could do this in any way other than continuing the status quo.
The lawsuits affect 385,000 drivers in Massachusetts and California. After lawyer fees are subtracted, the amount per driver would be miniscule. But the court has to decide whether the possible $100 million payment and other parts of the settlement are fair. Judge Edward Chen will begin hearings on June 2.
Harry Campbell, the founder and owner of The Rideshare Guy blog and podcast, suggested in a May 10 tweet that Chen "has been skeptical of Uber from the get-go and I'd be surprised if he didn't ask for more money for plaintiffs." Campbell used to drive for Uber, Lyft and Sidecar in California while working as an aerospace engineer. Now he blogs full-time.
There are some 40 other misclassification lawsuits pending.
At the time the settlement was announced, April 21, Campbell said if the settlement is approved, "Uber is the big winner," estimating that the case was "settled for 15% of the total damages based upon on-trip miles (the amount of time with a passenger in the car)," and if "real mileage" not "rider miles" were used in the calculations, the damages "would have at least doubled." In other words, , even the $852 million figure (the $730 million plus the $122 million for tips) is a low-ball amount.
"I also think the $852 mil figure should have been ~ doubled," Campbell tweeted May 10 in response to a request for comment on the newly released figures.
In addition to the $100 million, the proposed settlement will keep drivers as independent contractors, not employees; Uber will publish driver rating information and deactivation policies; work to create drivers associations in California and Massachusetts with which management will meet and discuss drivers' issues of concern.
In the settlement announcement, the company's CEO Kalanick pointed to a survey conducted among their "driver-partners" to argue that drivers would rather be independent contractors than employees. Seventy-three percent of the survey participants said they would "rather have a job where you choose your own schedule and be your own boss" versus "a steady 9-to-5 job with some benefits and a set salary."
But drivers also say "earning more income is a major reason to use Uber" and 71 percent say they spend that income on "monthly bills." Fifty-two percent said they worked part-time for Uber and of that group, three-fourths had a full-time job in addition to Uber. In other words, Uber makes much of its money from the work of drivers who need a second job to pay their bills.
Why can't drivers have both? Set their own schedule and earn more income? It seems like getting more money in their pockets is as important to drivers as being their own boss. Given the income, and astronomical stock valuation, that drivers generate for the company, it seems like a true independent contractor relationship would mean that drivers would be able to negotiate over income earnings.
But that is not the case for drivers at Uber, Lyft or other app-based rideshare businesses. Just a day after the $852 million figure was released, Uber board member and senior advisor David Plouffe (who also chaired Barack Obama's 2008 presidential campaign) announced an agreement with the International Association of Machinists to organize an Independent Drivers Guild for New York City drivers. Plouffe said such an association would "improve communication," "provide benefits without jeopardizing … independence and flexibility," and "give drivers … an additional voice in the deactivation appeals process."
He also said the guild would offer other protections and benefits. But tips, mileage rates and other financial areas drivers care about were noticeably missing.
"Driver de-activations are an issue but not high on driver's list. Rates, Uber's commission, tips and Uberpool [are] all bigger issues," Campbell said. Uberpool, in company-gig-economy-speak, is an opportunity for consumers to share rides and cut costs and for drivers to be more direct and efficient with pickup and delivery. But in worker-analog-speak, it's speed up and a way to increase profits for the company.
Campbell said the guild was a "good thing for drivers but in order for it to be effective, it will need independence from Uber and address most pressing issues."
Having a say on those "pressing issues" would help drivers actually find that "better way." But it could also mean less money for corporate executives and stockholders, along with less valuation if the company goes public.
Aye, there's the rub.
Photo: Uber drivers in San Diego, Calif., gather outside Uber San Diego headquarters for their first organized protest rally against the 30% driver fee cut the company implemented on Jan 1, 2016. (Wayne S. Grazio/Flickr/CC)