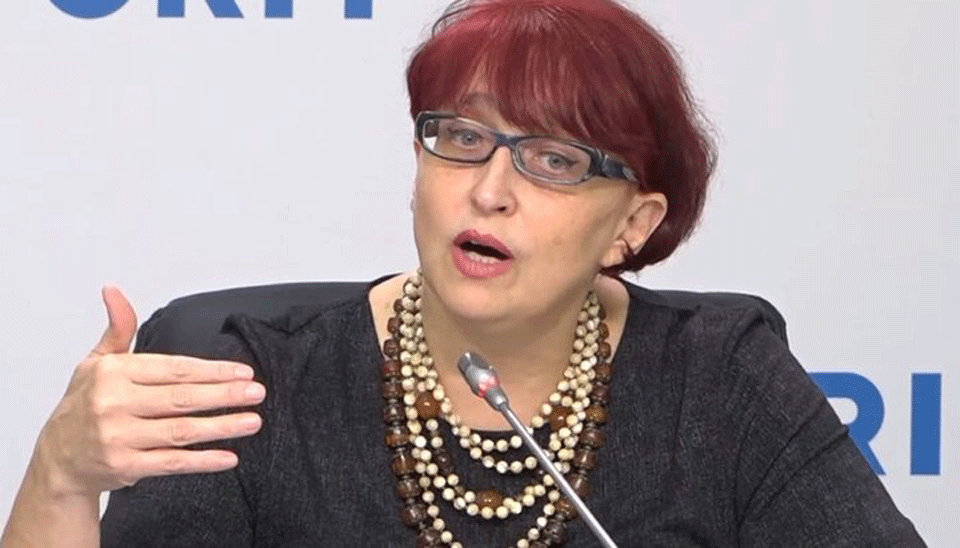 Ukrainian trade unions have demanded the resignation of Member of Parliament Galina Tretyakova following a sickening speech in which she said that poor people should be sterilized to reduce the country's welfare bill.
Tretyakova, a member of President Volodymyr Zelensky's Servants of the People Party, made the remarks at a seminar in the Kiev School of Economics last month, as footage recently circulating on social media has revealed.
The MP, who is head of the Ukrainian parliament's social policy and veterans' rights protection committee, claimed that social benefits were wasted on the unemployed.
"When we provide funds, which are used by the family, and the birth of a child is not for the purpose of giving him or her equal education and rights but for the purpose of receiving material assistance, then we will receive—I will put it bluntly—children of very poor quality. This leads to the fact that they are also living at the expense of public funds," she said.
She went on to cite former British Prime Minister Margaret Thatcher approvingly and spoke of Britain as an example of a country that is tough on the unemployed. Tretyakova also referred to Singapore, praising the policy of former Prime Minister Lee Kuan Yew, who "sterilized women who did not have higher education."
Using such an approach "uprooted elements of the nation who are not family defenders or breadwinners," she said.
Her remarks have drawn an angry response, with the Federation of Ukrainian Trade Unions demanding her resignation and removal as head of the committee overseeing social policy.
In a statement, the union blasted Tretyakova's "inhumane and anti-social speech," which, it said, violated the basic provisions of the United Nations Declaration of Human Rights, the constitution of Ukraine, and other parts of international law.
Political scientist Vladimir Katsman drew comparisons with the Nazis' eugenics program.
"It turns out that in our country there are, so to speak, first-class children and second-class children, and families without social protection just give birth … to children of the class that does not suit Ms. Tretyakova. And, generally speaking, she pointed out that it would be a good idea to apply measures such as sterilization or other measures to these parents," he said.
"What's the next step: measuring skulls or comparing certain genetic characteristics? Haven't we had enough yet?" he concluded, citing the methods used by the Nazis.
Morning Star