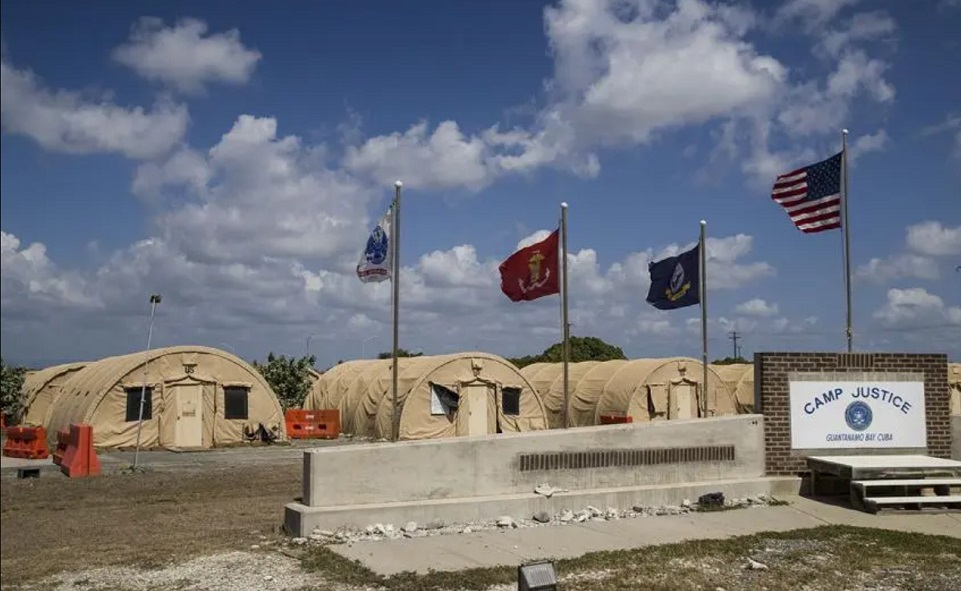 Nothing on the horizon now threatens the end of the U.S. economic blockade of Cuba. Critical voices inside the United States and beyond fall flat; nothing is in the works, it seems.
Recently, however, the United Nations put forth a denunciation that carries unusual force, mainly because of the UN's legal authority and its practical experience in Cuba.
Criticism of U.S. policies on Cuba from within the United States is usually brushed aside due in large measure to the low priority Washington officials assign to Cuban affairs. Coalitions of nations that condemn the blockade may lack staying power and surely have no means for enforcement. The anti-blockade opinions of nations or individuals—alone or together—are useful mainly for consciousness-raising.
The United Nations is different on account of its institutional capacity. It's on display when the UN General Assembly annually votes on a Cuban resolution calling for an end to the blockade. Every year word of its overwhelming and inevitable approval goes worldwide, because of the UN connection.
The United Nations is unique on account of its Charter, which took effect on October 24, 1945. This founding instrument outlines purposes as to peace, no war, and human rights. It is legally binding on participating nations, like a treaty.
Additionally, the history and expectations associated with the United Nations endow that organization with institutional power. That's something that neither NGOs operating in Cuba nor the time-limited projects of various governments on the scene there can claim.
Another element emerges. The United Nations works within Cuba and participates in Cuban affairs. On that account, UN complaints about U.S. all-but-war against Cuba take on special authority.
UN workers and technical specialists since 2015 have been implementing the UN's "National Plan[s] for Sustainable Economic and Social Development" in dozens of countries, including Cuba.
Work is carried out inside countries and territories in order to fulfill a "Development Agenda [for] 2030." The main goals are: government efficiency, the transformation of production, the protection of natural resources and the environment, and human development with equity.
The Cuba section of the so-called "United Nations System" consists of 22 "agencies, funds, and programs," 11 of which are physically present on the island. That section recently issued a report on its activities in 2022.
Serving as resident coordinator
Francisco Pichón is a Colombia native serving as the UN program's "resident coordinator." In comments to the Cuban News Agency, Pichón noted that in Cuba his teams participated with Cubans in dealing with disaster situations and introducing developmental assistance.  Collaboration was impaired, he observed, by the "the economic, commercial, and financial blockade imposed by the United States."
Pichón testified to the constant necessity for making adjustments. With the impact of Covid-19; the increase in prices of food, sources of energy, and more; and the war in Ukraine, his associates had to "circumvent U.S. economic sanctions" and work around Cuba's exclusion from "international financing mechanisms."
UN personnel found it necessary to divert funds in order to mount special assistance programs after Hurricane Ian and in response to problems in Pinar del Rio.
He indicated that "pre-positioning of essential resources for emergency situations" was essential in order to mount quick and efficient responses. That was helpful in reacting to the Hotel Santiago explosion in Havana and the terrible fire at an oil storage facility in Matanzas.
Pichón highlighted the complexity of making any kind of payments, especially because costs go up when resources are imported from far-distant countries, and because Cuba is excluded from international lending agencies and banking services.
Guantanamo is still a prison
The idea that the United Nations is a potentially capable partner in warding off U.S. aggression against Cuba gains additional strength following the recently concluded visit to Cuba of the UN Special Rapporteur on Human Rights and Counterterrorism. Through her visit and report, the United Nations was asserting legal norms.
Law professor Fionnuala Ni Aolain examined the plight of prisoners at the U.S. naval base in Guantanamo in Cuba. The U.S. government occupied land there as a condition of its approval in 1902 of a constitution for newly-independent Cuba. Cuba's government denounces the occupation as violating international law.
Of the almost 800 men imprisoned there at one time or another since 2002, 30 prisoners remain, of whom 16 have been cleared for release and represent no danger.
In an interview, Aolain testified to U.S. violation of human rights: "Men are shackled as they move within the facility. They were shackled when they met me." She referred to "enormous deficits … in health care, in the standard operating procedures … [Men] are called by numbers, not by name."
Aolain added that "Those who tortured betrayed the rights of victims … [What] they ensured is that you couldn't have [a] fair trial … [And therefore] it would be impossible for the victims of terrorism to redeem their rights." And, "let me be clear. Torture is the most egregious and heinous of crimes."
Quoted in a Cuban news report, Aolain referred to "cumulative aggravating effects on the dignity, freedom and fundamental rights of each detainee, which I think amounts to cruel, inhuman and degrading treatment, according to international law."
We hope you appreciated this article. At 

People's World

, we believe news and information should be free and accessible to all, but we need your help. Our journalism is free of corporate influence and paywalls because we are totally reader-supported. Only you, our readers and supporters, make this possible. If you enjoy reading 

People's World

 and the stories we bring you, please 

support our work by donating or becoming a monthly sustainer today

. Thank you!