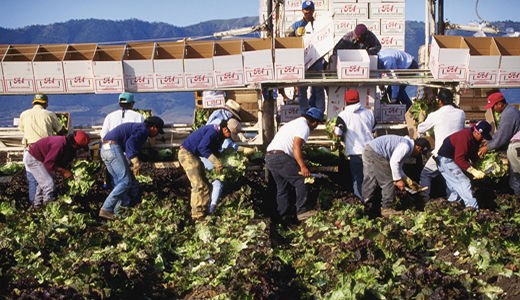 OAKLAND, Calif.—In the high-stakes battle over the governorship of the largest state in the nation, who would have imagined that an undocumented nanny would emerge as the hero and her rich boss as the villain?
But that's just what's happening.
Despite taking on an ugly tone, the race, between Democrat Jerry Brown and Republican Meg Whitman, is thrusting to the fore issues of immigration, jobs, class, race and sex discrimination as the candidates battle for critical Latino and women's votes.
Going into the crucial last month of the campaign, Whitman's former nanny and housekeeper, Nicky Diaz Santillan, accused the billionaire Republican candidate of having "treated me like garbage" and alleged she is owed $6,210 for hours worked and mileage.
"Nicky has become the David in the campaign of Goliath – and, I believe ultimately the demise of Meg Whitman," immigrant rights activist Nativo Lopez, president of the Mexican American Political Association, told the San Francisco Chronicle's Carla Marinucci.
After the Diaz story dominated the news for a week, the Republican camp retaliated by unearthing a tape of a phone conversation in which a Brown aide refers to Whitman as a "whore."
The term is "an insult to both Whitman and to the women of California," charged Whitman campaign spokesperson Sarah Pompei, trying to deflect public attention from the nanny affair as well as to capitalize on the crucial women's vote.
The Brown campaign apologized immediately. That same day the California branch of the National Organization for Women threw its endorsement to Brown, citing his record on women's issues and declaring that "actions speak louder than words."
Whether intentionally or not, NOW's citing of the popular refrain may also apply when one measures the human consequences of Whitman's actions against the words of the Brown aide.
Whitman "treated me like a piece of garbage…as if I were not a human being," said Diaz, who worked for the former CEO of Ebay for nine years until she was fired in 2009, a few months after Whitman declared her candidacy.
"I'm not doing this only for me, but also for all the people who are taken advantage of by their employers," Diaz said during one of three televised press conferences accompanied by her attorney.
"I knew the risk of speaking out, and I was afraid for my family," continued Diaz, a Mexican undocumented immigrant. "Despite my fear, I decided to come out from the shadows…in which millions of people live every day. It's not fair that we work hard and then get thrown away like garbage."
In a move to contain the political damage, Whitman volunteered to the press that "Nicky" admitted her "deception" about her "illegal" status in June 2009 out of concern for Whitman and her family that "her lie might come out during the campaign."
The Republican candidate then claimed that terminating Diaz "was one of the hardest things I've ever done."
"I considered Nicky a friend," Whitman added, "and a part of our extended family."
"Meg Whitman," Diaz shot back during a subsequent press conference, "don't say I was part of your family, because you never treated me like I was."
Diaz said Whitman laughed at her when she asked for help obtaining legal status.
"From now on," Diaz said Whitman told her when she was firing her, "you don't know me, and I don't know you."
Whitman accused the Brown campaign of orchestrating the whole affair to "smear" her and suggested Diaz was put up to it.
"I'm not anyone's puppet," Diaz retorted. "Nobody made me do it."
"I want to be heard," added Diaz, "I want people who clean houses and do the job that others don't want to do to be treated with respect and dignity."
"She is becoming a national symbol," human rights leader Dolores Huerta, herself an icon for the rights of farm workers, Mexican Americans and women for her work co-founding the United Farm Workers union with Cesar Chavez in the 1960s, told the Chronicle's Marinucci.
In a bid to appeal to Latino voters, the candidates debated on Spanish-language television Oct. 9.
Brown accused Whitman of speaking "out of both sides of her mouth," pressing for tough measures against employers who hire the undocumented while retaining a domestic worker knowing she was undocumented.
Whitman reiterated her opposition to a path to citizenship for the undocumented in the country "when we haven't sorted out control of our borders."
"You don't just bring in semi-serfs and say do the dirty work," Brown fired back, "and then we're finished with you like an orange and just throw it away. That's after you squeezed it. That's not right."
Image: California day laborers // California NOW