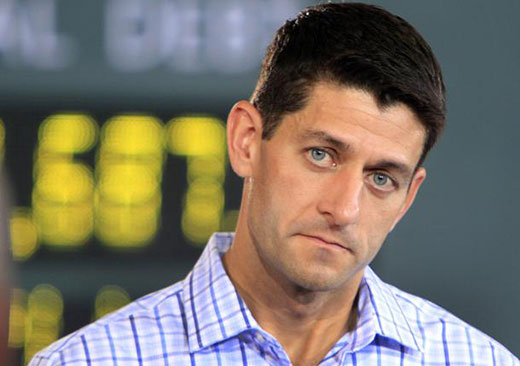 WASHINGTON – American Federation of Government Employees National President J. David Cox Sr. today issued the following statement in response to the fiscal 2015 House budget plan issued by Rep. Paul Ryan of Wisconsin:
"What's another term for an insatiable monster hell-bent on savagely devouring everything in its sight? The Ryan Budget. Each year this monster gets hungrier, bolder, and more pitiless against its prey, the Veterans Administration nursing assistants, Border Patrol agents, Social Security claims representatives, Department of Defense weapons repair technicians, and Environmental Protection Administration scientists who make up the federal workforce.
"Not content with the $138 billion already taken from this modestly paid workforce in the form of a three-year pay freeze followed by miniscule one percent adjustments and drastic reductions in retirement benefits for newly hired employees, the 2015 edition of the Ryan Budget would maul the federal workforce with a new ferocity.
"No more traditional pensions whatsoever for newly hired workers and $125 billion in retirement cuts to current employees. An additional cut in benefits for those who retire early, reductions in benefits for those hurt on the job, and to make it even more difficult for the government to recruit the next generation, an elimination of the program that allows student loan forgiveness.
"The message: if you're a young person thinking about a career in public service, know that the Ryan Budget would pay you far less than your parents earned for the same work. If you're in the middle of a career devoted to caring for wounded soldiers in a VA hospital, tighten your belt a few more notches, because frozen pay was just the beginning; now they'll cut an additional 5.5 percent of salary from your paycheck. And for new and current employees alike, a promise that you'll be forced to do the work of three employees, as only one of every three who retire will ever be replaced. Too bad if you care about food safety; one USDA inspector would be responsible for doing the work previously done by three.
"Mr. Ryan's budget is both morally repulsive and intellectually dishonest. Putting into place his plan to impoverish the federal workforce hurts not only federal workers and their families, but all Americans who rely on the government for services ranging from care of veterans to repair of military equipment to enforcement of clean air and water law to security at the border. Shame on Representative Ryan."
Photo: Jim Cole/AP