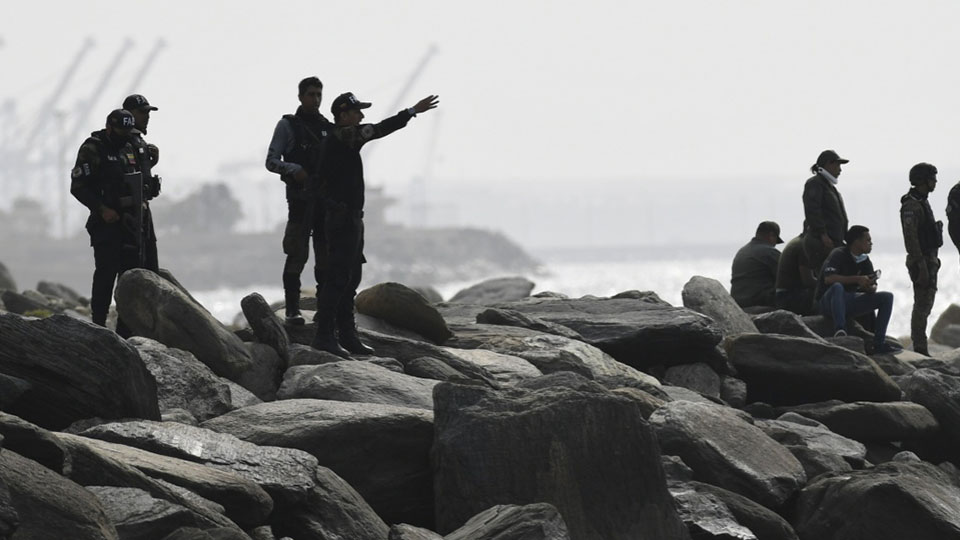 Washington has been accused of orchestrating a coup attempt against Venezuelan President Nicolás Maduro after the police and armed forces stopped "a terrorist group" entering the country by sea on Sunday.
President of Venezuela's constituent assembly Diosdado Cabello Rondón described the attack as "a coup financed from the United States, the Drug Enforcement Administration (DEA) and the government of Iván Duque, president of Colombia."
Government officials reported eight people were killed during the incident, when mercenaries tried to enter Venezuela, travelling by speedboats along the Caribbean coast and landing near the port of La Guaira, 18 miles from the capital Caracas.
A number of insurgents were arrested in a joint operation between police and the Bolivarian armed forces. Authorities seized 10 rifles, two machine guns, six trucks and a boat, intended to be used for "terrorist acts" including the assassination of leading figures of the democratically elected Bolivarian government of Venezuela.
Those arrested were being quizzed about the mission, which Mr. Cabello said was intended to destabilize the country and prepare the ground for a coup.
"We must summarize that terrorists captured are not the only ones who came in the operation. It is under investigation. We don't know if there are people who died at sea, or run away," he said.
"One of the dead is 'alias Pantera,' who commanded one of the paramilitary training groups in Colombia."
Pantera is better known as Robert Colina Ibarra, who had been based in Colombia since April last year working under the instruction of a former Venezuelan army general, Clíver Alcalá Cordones.
Mr. Alcalá was the leading figure in a previous plot to overthrow Mr. Maduro, procuring arms and training paramilitary forces who planned to cross the border and lead an armed insurrection in Venezuela in March.
Other groups were coordinated by Juvenal Sequea and Félix Adonay Mata Sanguinetti, who both received advice from the US military, according to Mr. Alcalá.
Their planned attack was foiled on March 22, however, after their cache was discovered by Colombian officials. Mr. Alcalá surrendered to US drug agency officials and was flown out of Colombia to collaborate with prosecutors, leading Mr. Maduro to surmise that he was an agent of Washington.
Soon after, the U.S. designated Venezuela a "narco-terror state" placing a $15 million bounty on Mr. Maduro's head.
It sent warships to the region in the biggest mobilization since the 1989 invasion of Panama, which ousted former CIA asset Manuel Noriega.