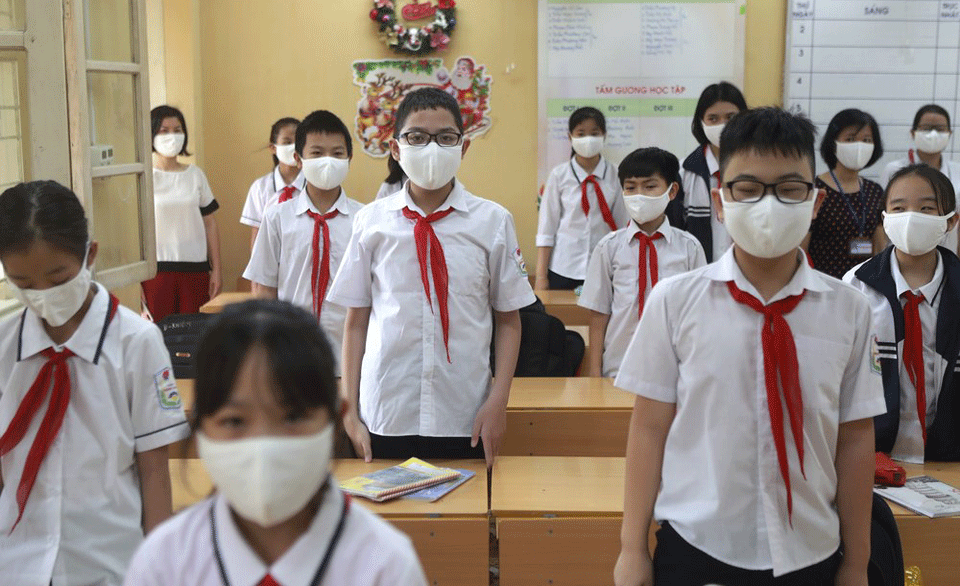 Vietnam celebrated the 130th anniversary of the birth of Ho Chi Minh Tuesday by announcing the imminent end of its COVID-19 outbreak, with no locally transmitted cases reported for 33 consecutive days.
Despite bordering China, where the outbreak began, Vietnam has recorded no deaths from the virus. It attributes its success to preventative measures such as early testing, contact tracing, and the quarantining of entire cities when cases were detected.
According to its Law on Prevention and Control of Infectious Diseases, Vietnam can declare the end of a pandemic when 28 days pass without any new cases being recorded in the community.
Despite going 33 days without any new domestic cases, the country is adopting a cautious approach as people return home from abroad. Four new cases were carried to the country by plane on Monday, bringing its total number to 324.
But Prime Minister Nguyen Xuan Phuc has asked public bodies, including the health ministry, to prepare for the declaration of the end of the outbreak.
RELATED STORIES:

Surviving COVID-19 in Vietnam, the 'safest place in the world'

Vietnam ships 450,000 protective suits for U.S. health care workers

Young Communists lead jobs drive in Vietnam for the unemployed
The news came before the national assembly's first session of 2020, which is being held online for the first time since the legislative body was formed in 1946. It will discuss amendments to legislation aimed at boosting the economy, which has been impacted by the closure of businesses during the COVID-19 crisis.
Hanoi injected $1.1 billion into the economy to keep it afloat, while calling for voluntary donations to stave off a financial crisis. The country is also beginning to offer cut-price offers to tourists in a bid to boost its coffers.
Marking the anniversary of revolutionary leader Ho's birth, national assembly members laid wreaths at his mausoleum and expressed their "endless gratitude" to the country's independence leader, "who devoted his entire life to national independence, freedom, and the people's happiness."
Communist Party of Vietnam spokesman Professor Ta Ngoc Tan said that Ho's ideology still provides direction for the country's ruling party.
"Forming policies for social and economic development, improving people's lives, and building a beautiful country follow the exact wishes of President Ho Chi Minh," he said, adding, "What we have achieved today is exactly what [he] wished.
"The most important example of President Ho Chi Minh's morals is to live for the revolution, for the goal of national independence, freedom, and happiness," he said.