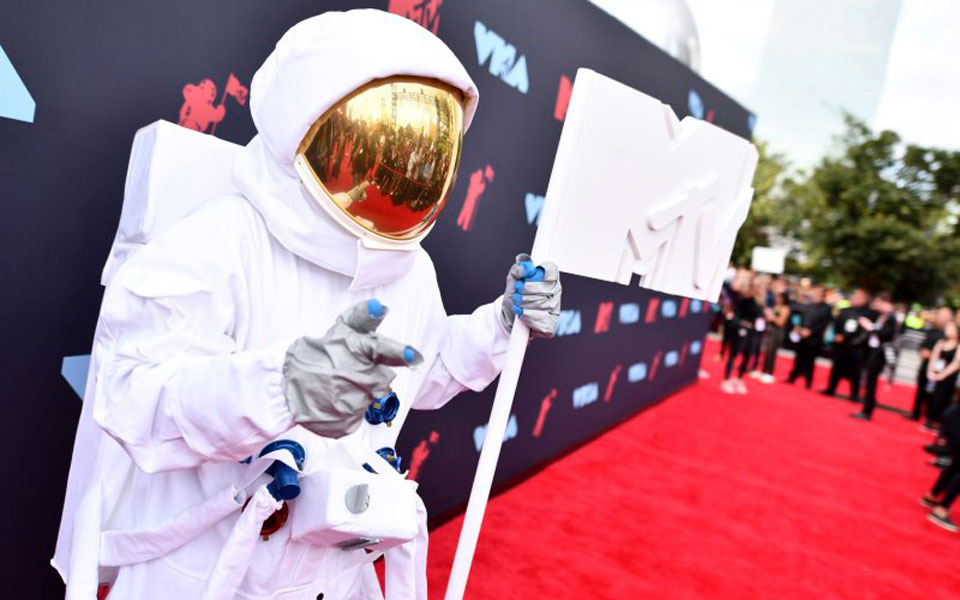 This week the 2019 MTV Video Music Awards (VMAs) took place for the first time at the Prudential Center in Newark, New Jersey. Music and movie celebrities walked the red carpet being photographed in all their lavish glory.
During and after the show mainstream media highlighted the best and worst dressed, the latest Taylor Swift happenings, and many of the musical performances. What they didn't highlight was whether the attendees had to drink bottled water. Newark's working-class residents worry every day about their water as the crisis they are dealing with is more akin to a horror movie than it is to a Hollywood glamour story.
Newark residents, even after using filters, are dealing with lead levels four times the legal federal limit in their drinking water.
Juxtaposing the romanticized lifestyles of the rich and famous to working people just wanting to bathe in water that isn't toxic shows one of the many ways in which inequality manifests under capitalism in this country.
Government officials seem more concerned with luring rich folks to the city, and looking good for the cameras, than with the health of their predominantly Black and working-class residents. As someone born and raised in Newark, with most of my family still suffering under this crisis, I find it a shameful disregard for the livelihoods of the people these public officials have been charged with serving.
In 2016, it was discovered that at least thirty schools in Newark, the most populated city in New Jersey, showed lead-contaminated water samples. For over a year and a half, this discovery was met with resistance from city officials who denied the findings that local water was dangerous. In as recently as April 2018, the city's website issued an all-caps statement claiming that Newark's drinking water was "ABSOLUTELY SAFE TO DRINK." They had to eventually eat their words as a study by the city confirmed that corrosion control measures, to prevent lead from seeping into the water, were not working.
Despite those findings, the city continued to aggressively push the Twitter hashtag #NewarkIsNotFlint.
In Flint, Michigan, a predominantly African-American working-class area, thousands of residents were exposed to dangerous levels of lead in the water. City officials in Flint were slow to respond to the health crisis. People in Flint are still without clean water.
The truth is, Newark is exactly like Flint.
On top of that, neither city is an isolated incident, as we now know there are Flints and Newarks all over the country. There are cities where simply drinking water from the faucet puts the health of residents at risk.
On the Monday of the VMAs close to 200 protestors took to the streets to demand an end to the health crisis. They chanted slogans such as "We want our water lead free. We don't want no MTV," and "Clean water now."
They were met by police and hostility. The city's Public Safety Director, Anthony Ambrose, issued a statement claiming that the protestors were "out of towners" simply there to disrupt the event. "They were dealt with swiftly and without incident, thanks to the professionalism and preparedness of our officers," he said.
Anthony Diaz, with the Newark Water Coalition, and one of the demonstrators at the Monday protest explained to me this week, "The city touts events like this because it is great for the city to have such notoriety for hosting the VMAs, but honestly it's similar to trickle-down economics. The people never receive the benefits… You still have residents boiling their water. You have residents that qualify for free water being turned away… We cannot trust this government that just a few weeks prior was trying to eliminate the publishing of executive orders in newspapers. There is no transparency here. This is dangerous and irresponsible." Diaz concluded that he has "no confidence in the politicians willing to take a chance on poisoning a population and neither should you… Newark you deserve better than this."
Diaz, and others like him, is a Newark resident.
Ambrose wants to paint a picture that Newark residents aren't active and outraged by the dangers to their health due to government negligence. But it is that very outrage and activism, which the Public Safety Director wants to paint as "outside" agitators, that is responsible for any progress being made to solve the lead problem.
This week ("coincidentally" a few hours before the VMAs) Mayor Ras Baraka, Essex County Officials, and New Jersey Governor Phil Murphy announced a plan to borrow $120 million to cut the time it will take to replace pipes causing elevated lead levels in the drinking water from ten years to three. Make no mistake, this attempt at progress would not have happened had it not been for the pressure put on those in public office by residents and activists in Newark.
Newark residents, like the ones Ambrose claims are "out of towners," demanded solutions to this crisis that go beyond installing sink filters—that don't really work—and vague promises of change. Why the PR campaign to vilify and dismiss such a movement?
I'm a journalist who focuses on culture and entertainment. I often attempt to dig deeper into the themes and messaging of what we find in our media. I'm a firm believer in the Lorraine Hansberry quote that says, "all art is ultimately social; that which agitates and that which prepares the mind for slumber." The VMAs were an extravagant display aimed at lulling the world into believing all is well in Newark and ultimately in the country.
It is not.
I don't care what pop singer Shawn Mendes sang or wore at the VMAs. I'm much more concerned that my parents don't continue to be exposed to a potent neurotoxin that can cause irreversible brain damage when accumulated in the body. The residents of Newark and those affected by toxic lead levels across the country deserve clean water and public officials actively addressing their needs, not red carpet "bling" and rich life propaganda.