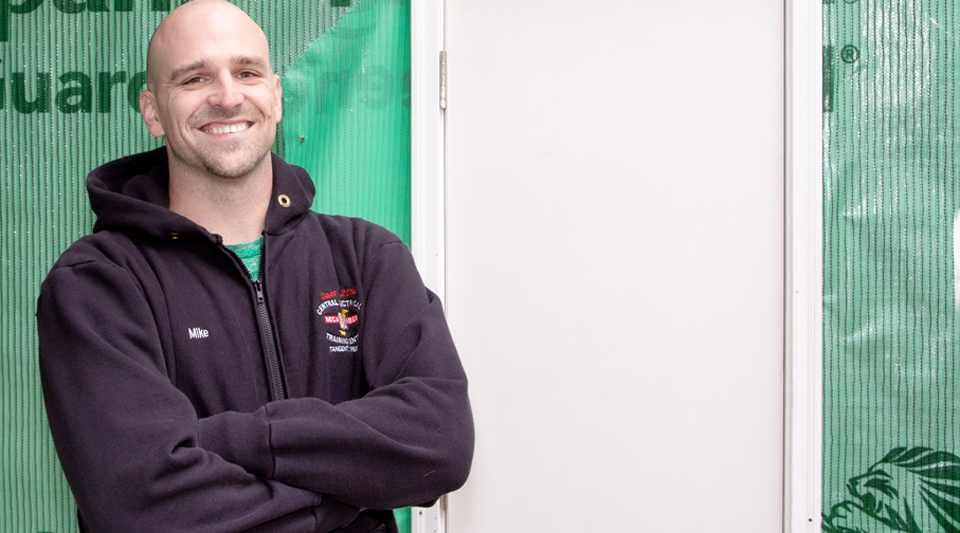 SALEM, Ore.—That phrase was repeated several times by speakers addressing the opening of Mike Ellison's campaign for the Oregon House of Representatives District 19 seat on June 6. Ellison is a proud member of International Brotherhood of Electrical Workers Local 280 and comes from a working-class family. His wife Maggie is a member of United Food and Commercial Workers Local 555. He is running on a program which emphasizes worker rights, education, racial justice and equality, and environmental protections.
Ellison spoke with passion about the need for scientific approaches to the quality-of-life issues facing working-class Oregonians. Salem, the state capital, is under a water advisory affecting children, seniors, people with compromised immune systems, and animals. The water quality issues are most likely the result of conditions triggered by global warming and an unresponsive city and county bureaucracy. Ellison's opponent, meanwhile, has used global warming as the punch line to a joke.
Ellison also spoke with great conviction about labor rights, education, and racial equality. The state's educational system has been in near-constant crisis for many years, and Salem has especially high discipline and drop-out rates among students of color. The mostly white and working-class crowd on hand for the campaign opening were extremely receptive to Ellison's pro-equality and pro-education positions. Most of speakers also framed demands for equality and quality education as working-class issues.
Supporting speakers at the kickoff event included an organizer from Local 280 who spoke of Mike's dedication to learning his trade and teaching others and to his union, Oregon District 22 Rep. Teresa Alonso Leon, Bureau of Labor and Industries Commissioner-elect Val Hoyle, and Oregon District 20 Rep. Paul Evans. Alonso Leon is the first Latinx immigrant to serve in Oregon's legislature. She has been an especially strong advocate for immigrant rights, education, healthcare, and labor. Hoyle built her political base in part by advocating for children and seniors and healthcare and served for a time as House Majority Leader. Evans has ably represented veteran's issues and has a strong record on labor issues, ending coal power by 2040, and education. Over the past year, he has built a centrist political base and has grown closer to the DACA and immigrant rights movements. It seems likely that Evans will run for higher office in the future.
Alonso Leon and Ellison both have stubborn Republican opponents who have been slow to come out with programs or positions of their own. Rather, they have reacted to progressive demands or have grafted rhetoric from the NRA and conservative front groups like Americans For Prosperity and Oregonians For Immigration Reform onto their campaigns. OFIR is recognized as a hate group by the Southern Poverty Law Center.
Alonso Leon is building her campaign upon work done by the farmworkers' union and community organizing, from immigrant rights and DACA organizing, from the women's movement, and from small businesses which have been adversely affected by ICE raids and terrorism.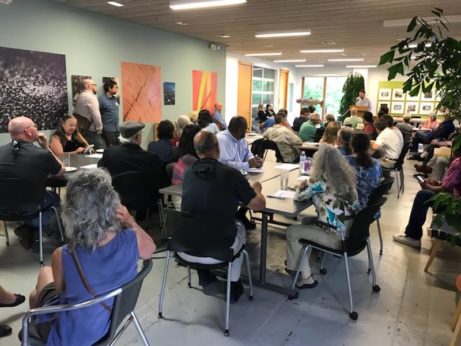 Ellison is building from labor, his ties to the community, and experiences he gained while working for members of Congress, including Peter DeFazio, John Lewis, Bernie Sanders, and Ron Wyden. Ellison also has strong support coming from Our Revolution and the Working Families Party.
The Salem area has a number of other strong candidates running with working-class backgrounds and progressive policies. One of the strongest and best equipped of these is Deb Patterson, running in Oregon Senate District 10. She is running against an entrenched Republican in a district which is transitioning from a rural to a more urban environment. She has a strong background in healthcare and is a union member and minister. She is unapologetically progressive and can speak directly to the problems in her district in ways which the incumbent is unable to.
The legislators who will be elected in November will have to deal with a crisis in the public employee pension fund, complex tax issues, at least two controversial infrastructure projects which threaten the environment, a statewide housing crisis, funding and improving education, and breaking the school-to-prison pipeline.
Oregon's Gov. Kate Brown is adept at dividing her working-class and left opposition, using her ties to labor and the mainstream immigrant rights, women's, and LGBTQ rights groups to do so. The current president of the state senate, Peter Courtney, backs the governor and uses similar tactics, but with a rougher and less diplomatic edge. Working-class Oregonians often despair because both insist that working-class people vote a straight Democratic ticket but then compromise on key issues in the name of bipartisanship.
This has resulted in blocking rent control, slowing increases in the minimum wage, and passing a tax package which benefits small business at the expense of working-class people. For these reasons, a strong and united campaign from Ellison, Alonso Leon, Patterson, and others is especially important now.
Like free stuff? So do we. Here at People's World, we believe strongly in the mission of keeping the labor and democratic movements informed so they are prepared for the struggle. But we need your help. While our content is free for readers (something we are proud of) it takes money — a lot of it — to produce and cover the stories you see in our pages. Only you, our readers and supporters, can keep us going. Only you can make sure we keep the news that matters free of paywalls and advertisements. If you enjoy reading People's World and the stories we bring you, support our work by becoming a $5 monthly sustainer today.