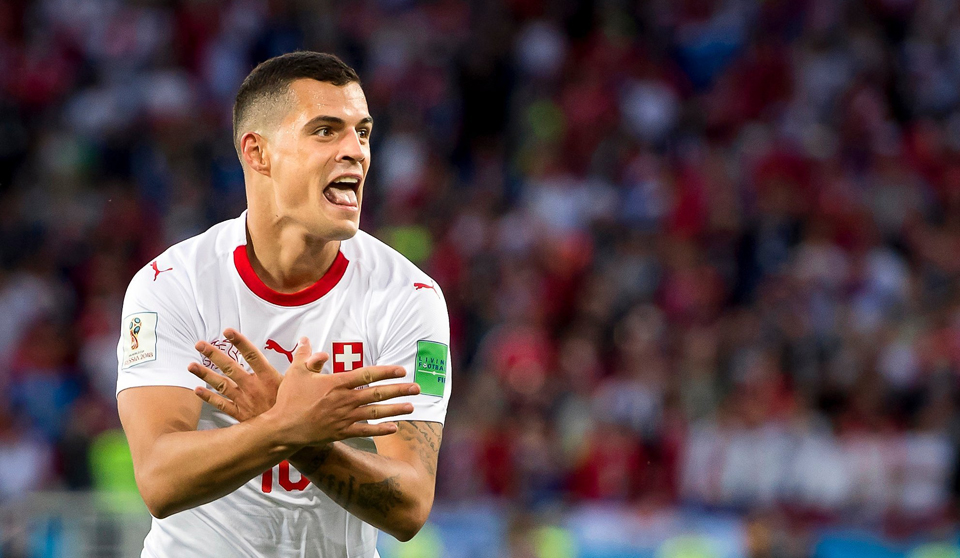 It is safe to say we've had one hell of a week so far. Each day pushes us closer to the edge of our seats as we watch nations fall and advance in FIFA World Cup, amid the background noise of our own political upheaval.
"Too much emotion, man; my heart's still pumping," said Luis Omar Tapia, broadcasting the Mexico-Sweden match in Ekaterinburg Arena for the Mexican network Televisa.
Those same emotions were felt by the 127 million Mexicans cheering for a win against Sweden, only to take a brutal 3-0 loss. Then came salvation in the form of South Korea defeating Germany 450 miles away in a 0-0 brawl that ended up a 2-0 win for South Korea. The Koreans' defeat of Germany, the defending champion, from the finals allowed Mexico to advance in second place.
Brazil topped Serbia 2-0 to advance to the Round of 16, along with Uruguay, Spain, France, Croatia, Brazil, Sweden, Russia, Portugal, Denmark, Argentina, Switzerland, England, and Belgium.
Game play wasn't the only drama present at this year's World Cup Championship, though.
FIFA began investigating two of Switzerland's players for their controversial "double-headed eagle," an Albanian national symbol, goal celebrations in the team's 2-1 win against Serbia.
Granit Xhaka and Xherdan Shaqiri were fined 10,000 Swiss francs (around $10,000) each for their exhibition of what FIFA called "unsporting behavior," while their teammate Stephan Lichsteiner was fined 5,000 francs for joining in the celebrations.
All three players have Albanian roots. Shaqiri was born in Kosovo, while Xhaka's parents are originally from Kosovo. Their gesture was seen as a political provocation by the players in response to Serbia's refusal to recognize Kosovo's independence.
A Serbian campaign against autonomy-seeking Kosovo Albanian rebels in 1998-99 ended after NATO intervened. Kosovo eventually declared independence in 2008.
Early last week, FIFA fined the Mexican Football Federation 10,000 francs for what it called "discriminatory and insulting chants" by fans during Mexico's unexpected 1-0 win over Germany. Mexican fans had been caught chanting anti-gay slurs when German goalkeeker Manuel Neuer went to kick the ball clear.
The chant—"puto," the Spanish word for a male sex worker—is a common insult among Latin American football crowds and has led to FIFA fining several federations at World Cup qualifying games.
Polish football, meanwhile, was fined 10,000 francs last Saturday for an offensive banner displayed by fans during their 2-1 win over Senegal Tuesday. "The FIFA Disciplinary Committee has sanctioned the Polish Football Association with a fine of CHF 10,000 and a warning for the display of a political and offensive banner by Polish fans," FIFA said in a statement.
The Argentina Football Association also found itself in the FIFA crosshairs after fans sang homophobic chants during their 3-0 defeat against Croatia. The AFA was fined £80,000 ($104,947). But that fine is not the end of Argentina's football issues.
While many may consider Lionel Messi the best footballer in the world—some say ever—he's an utter mess at this year's World Cup, despite a stunning goal against Nigeria with Argentina winning 2-1, setting up a Round of 16 tie with France Sunday.
Off the field, Messi's questionable financial dealings came to light in the latest Panama Papers revelation. Messi was already under investigation in Spain on charges that he and his father, Jorge Horacio Messi, used offshore companies in Belize and Uruguay to avoid paying millions of dollars in taxes. But then the Panama Papers revealed they owned yet another offshore company: Mega Star Enterprises, based in Panama. When asked about the company in April 2016, the Messis claimed Mega Star was "totally inactive." Internal emails from the newly-leaked Mossack Fonseca records call that claim into question.
The Messi's were convicted by a Spanish court of tax fraud July 2016. Lionel was given a 21-month suspended sentence and fined $2.2 million.
Whatever comes of Messi's problems in court, one thing is clear. FIFA seems to be cracking down heavily on fan behavior—hooliganism—by holding teams accountable and hitting them where it hurts—the pocket book.
The Round of 16 starts Saturday, June 30 at 9:00am.