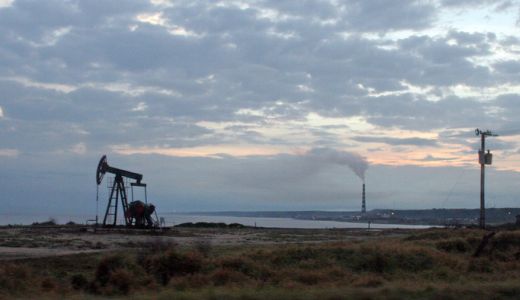 India: David beats Goliath
In rejecting Vedanta Corporation plans to extract bauxite from the Niyamgiri Hills in Orissa state, an environmental ministry spokesperson on August 24 cited ecosystem threats and disregard for tribal rights. For the Dongria Kondh people, 8,000 in all, the proposed mine site is sacred. Church and human rights groups worldwide, plus the Norwegian and British governments, had opposed the project of Vedanta owner Anil Agarwal, allegedly worth $ 6 billion. According to Survival International director Stephen Corry, "Companies simply cannot be trusted voluntarily to abide by human rights standards." The Financial Times suggested that approval for a Vedanta offshore oil project is now uncertain, and that the government took the action to blunt the appeal to tribal groups of Maoist guerrillas who are trying to make inroads into areas burdened by large industrial projects.
Iraq: Government intensifies union repression
AFL-CIO President Richard Trumka last month communicated to Prime Minister Nouri Al-Maliki his rejection of a government ban on unionization in the state owned electrical industry, accompanied by closure of union offices and seizure of assets. Officials also threatened to arrest oil union leaders, while transferring officers to distant worksites and removing unions from oil fields, ports and refineries. Analyst David Bacon writing on Truthout.org quotes a U.S. embassy official: "We hope that everybody resolves their differences in an amicable way." Bacon indicates that U.S. soldiers and private contractors will remain in the oil-rich Basra area to protect "labor peace" and provide security. He likens the current trials of Iraqi unionists to anti-labor assaults taken under the British, royal, and Saddam Hussein governments.
Kenya: Controversy over guest dampens celebration
President Mwai Kibaki described Kenya's new constitution, which he signed on August 27, as the greatest day since independence in 1963. Festivities were marred, however, by the presence of Sudanese President Omar Hassan Ahmed Bashir, charged by the International Criminal Court (ICC) with crimes against humanity. Some observers, represented by Prime Minister Raila Odinga, suggested Kenya should have arrested Bashir, or not have invited him. Others like Foreign Ministry official Richard Onyonka maintained that to avoid perceptions of partiality the government invited both Bashir and his adversary, Southern Sudan President Salva Kiir. Former UN Secretary General Kofi Annan, who mediated Kenya's 2008 post-election conflict, urged the government to "clarify its position" and reaffirm commitment to the ICC.
Spain: Workers take brunt in government cutbacks
Senate committee approval August 25 of the Socialist Party's labor reform package, modified to fit demands of the rightist Popular Party and certain to be passed by Congress, met union hostility as labor federations prepared for a September 29 general strike. A spokesperson cited by rebelion.org predicted the "anti-social and anti-union" measures would lead to "indiscriminate firings" of workers, reduced unemployment subsidies, and shortened temporary labor contracts. Workers' rights "have never been so systematically eliminated in a single legislative act." Quoted on www.lne.es, Economics Minister Elena Salgado indicated that to comply with EU mandates, the public debt will be reduced 6 percent, taxes will be raised, government expenses cut by 16 percent next year, pensions reduced, and the retirement age delayed.
Venezuela: Education on fast track
In a recent public discussion of UNESCO's 2010 update of its Education for All program, Minister of University Education Edgardo Ramírez predicted Venezuela will surpass the UN's Millennium Development Goals on education long before the 2015 deadline. Data over 10 years indicate the country is about to reach all six Education for All objectives. Specifically, 1.5 million children attend pre-school; 4 million are in primary schools, and adult literacy is 95 percent. That almost half of the 28 million Venezuelans attend schools manifests commitment to lifelong learning. The two remaining objectives, equality between the sexes and high quality schooling, are close to realization. "Socialism signifies inclusion and quality education with social relevance," Ramirez said, quoted by vtv.gob.ve.
Cuba: Foreign companies begin offshore oil exploration
The state oil company Cubapetroleo indicated recently that by late 2011 seven exploration wells will have been established in Cuban waters by several international companies. The fact that a Spanish oil company has had to hire an Italian corporation to build an oil rig in China to be ferried later to Cuba – all to avoid U.S.-imposed restrictions on use of its technology – testifies, according to the Reuters report, to the momentous impact of the U.S. blockade on Cuba's oil venture. In Washington, blockade supporters desirous of tightening present restrictions are facing off against congresspersons working to liberalize regulations and open up Cuban oil exploration to U.S. corporations. Russian and Chinese companies are presently negotiating for oil development opportunities.
Photo: Oil field in Guanabo, along Cuba's north coast. http://www.flickr.com/photos/hisgett/3196068587/ cc 2.0