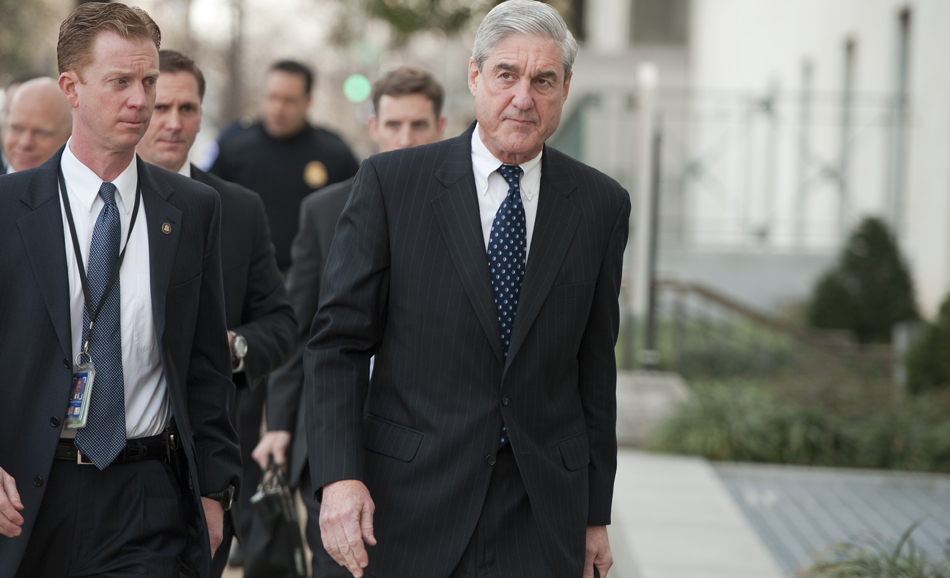 Just a day or two after Trump joked at a Mara-a-Lago party about how he might want to emulate authoritarian leaders who remain in power for life, his chances of achieving that status may have dropped as close as they ever will to zero.
A Lebanese-American businessman, who was part of a secret meeting in the Seychelles Islands in the Indian Ocean, between a top Trump adviser and a Russian "investor," is now actually cooperating with Special Counsel Robert Mueller.
George Nader, a high-ranking adviser to the United Arab Emirates, has already testified to a grand jury that met at the request of Mueller, who is investigating Trump. The New York Times attributes the story, which broke yesterday, to two sources who describe that meeting between Trump adviser Erik Prince and Kiril Dmitrev, a Russian organized crime figure who is also CEO of the Kremlin's Russian Direct Investment Fund. Nader actually intoduced the two men at the Seychelles meeting.
Nader has been on the FBI's radar since well before the first anniversary party of Trump rule that was held at Mar-a-Lago last January. He was arrested by the FBI at the airport in Washington, D.C., while he was traveling to that party. They apparently questioned him for hours about money they said he was funneling from the Emirates to the Trump campaign, a clear violation of U.S. law.
The meeting in the Seychelles was described by various U.S., European and Arab officials who spoke to the Washington Post as an attempt to establish a direct secret line of talks between the Kremlin and then President-elect Trump.
So it is two big problems for Trump here. Did he unlawfully take foreign money for his campaign and did he or his cabal aid foreign-based efforts to interfere in the 2016 election? At first everyone was asking this regarding only Russia, later other international organized crime figures began to be scrutinized, and now perhaps one or more countries controlled by Mideast autocrats could be involved.
Apart from this, Nader fills the apparent sleaze qualifications expected of Trump associates.
He was a consultant for Blackwater, which provided mercenaries for the U.S. invasion of Iraq.
Prince, as per reports by The Intercept, had visited the Trump transition team in New York in December of 2016, where he allegedly weighed in on candidates for Defense and State Department positions and provided other "advice."
He is also the brother of Trump Education Secretary Betsy DeVos.
While all of this news was breaking yesterday other new and dangerous moves by the Trump administration were happening and remaining under the radar of the nightly news coverage.
The Trump Justice Department sued California yesterday for providing sanctuaries from Trump's crackdown on undocumented workers.
The suit against California, Gov. Jerry Brown, and Attorney General Xavier Becerra challenges three state laws it says hinder Trump's enforcement of immigration law.
Brown said in a statement that "Jeff Sessions has come to California to further divide and polarize America. Jeff, these political stunts may be the norm in Washington, but they won't work here. SAD!!!" Brown used terminology that Trump is famous for in his tweets.
Aren't we glad we don't have a President-for-Life statute in America? Let's hope that despite Trump's most secret of wishes, it stays that way.