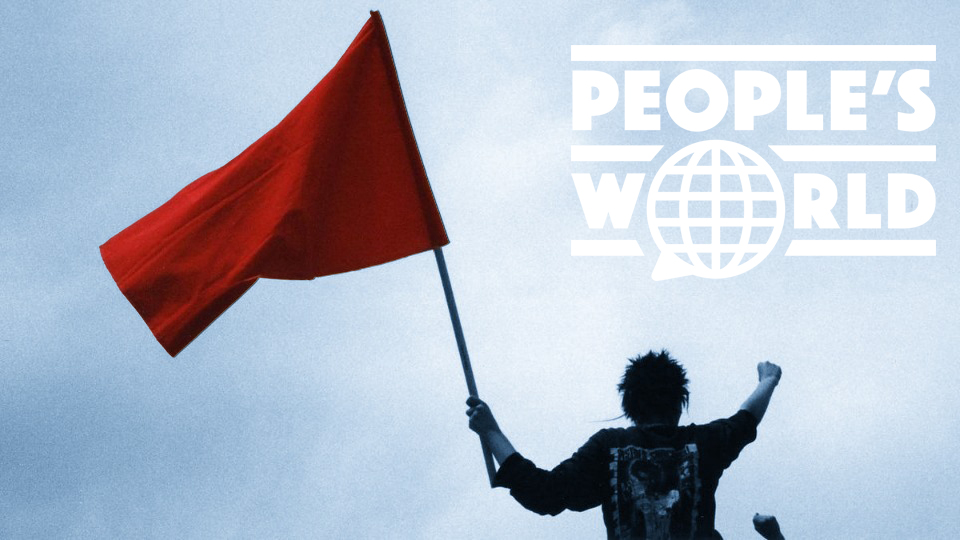 Dear readers,
We are writing to express our heartfelt gratitude for your generous donations to People's World during our "100 Days for a Better World" Emergency Fund Drive. Because of you and the rest of our incredible supporters, we shattered our original goal of $50,000 and even surpassed our revised goal of $75,000! As we close the drive on May Day, we are over $105,000 and counting—double our original goal!
We have been overwhelmed by your response and what it says about how much you value the indispensable role of People's World in your life. The response also reflects the extraordinary times we live in.
The 2020 elections outcome, in which we and the mass democratic movements were deeply engaged, made a profound difference. Taking office during unprecedented crises, the first 100 days of the Biden administration have been unlike any since FDR. The progressive agenda is widely supported and, if realized, could be socially transformative. But that will take the full might of a mobilized and united and diverse working-class and democratic movement.
People's World's unique mission is to provide a voice for this movement and our country's diverse working class and people. Our mission is to help build unity, propel the most progressive ideas and experiences, and deepen and expand the Biden agenda. Our mission is to envision a future society free of exploitation, hate, and dire threats to our environment. We are a tribune that cuts through the fog of falsehoods like a laser beam.
As you know, we made the emergency appeal because the pandemic caused an economic crisis and impacted our critical revenue sources. In collaboration with our dedicated staff, we took steps to ensure People's World continued to publish under extraordinary circumstances. And without your support, this wouldn't have been possible.
During this period, the AFL-CIO has been regularly circulating our labor-oriented articles. Rev. William Barber III has tweeted our articles about the Poor People's Campaign to his 330,000 followers. And we are hosting our third virtual Town Hall on May 2 featuring women labor leaders.
Overfulfilling our goal was a tremendous collective achievement. However, it doesn't solve our long-term financial situation. We will continue to keep you posted in the coming months.
But for now, celebrate the fact that you have already helped change things for the better in this country with your support for People's World.
In solidarity and struggle,
John Wojcik
Editor-in-Chief
Chauncey Robinson
Social Media Editor
C.J. Atkins
Managing Editor