activists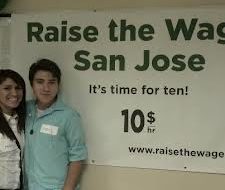 November 15, 2012
San Jose activists gathered on Monday, November 12 at Sacred Heart Community Services to celebrate the victory of Measure D.
Read more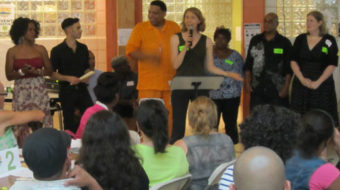 July 30, 2012
The cafeteria at Career High School was overflowing with neighbors of all ages from all parts of New Haven, Black, Latino, and White greeting each other with excitement.
Read more
August 22, 2011
On the final day of their International Convention 2011, the United Steel Workers (USW) introduced the union's new Paul Wellstone award. The first recipients are: actor and chair of TransAfrica, Danny Glover; and Ed Shultz, host...
Read more