Angela Davis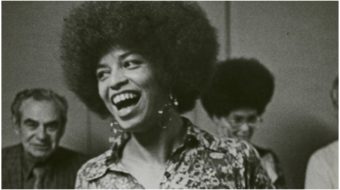 July 23, 2019
From organizing interracial study groups as a teenager to joining the Black Panther Party, to her leadership in the Communist Party, Davis' history in the movement for change is a long one.
Read more
March 14, 2019
Davis noted that Black women have always been at the forefront of the battle against gender violence.
Read more
January 10, 2019
International solidarity strengthens movements of the oppressed everywhere. Davis recognizes this, and the Birmingham Civil Rights Institute should too.
Read more