art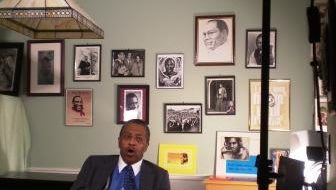 October 25, 2009
Meet Kenneth Anderson, an accomplished musician, academic, veteran and civil rights activist. He keeps the songs and spirit of Paul Robeson alive on and off the stage.
Read more
April 20, 2009
For nearly 30 years, the Labor Heritage Foundation has worked to preserve and promote knowledge of the cultural heritage of the American worker through the arts, including music, poetry, written works, theater and artistic works.
Read more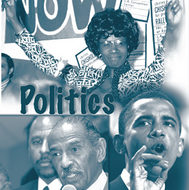 February 2, 2007
"What Will Your Legacy Be?" Dr. Margaret T.G. Burroughs once wrote and asked in a 2007 epic poem. The internationally renowned Burroughs died November 21, 2010, and scholars and activists celebrate her long-lasting legacy.
Read more