Black History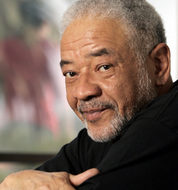 June 30, 2006
You might be a Bill Withers fan without realizing it. If you ever grooved to Will Smith's "Just the Two of Us," sang along with "Lean On Me" or thought to yourself, "Ain't No Sunshine" when...
Read more
February 22, 2002
The relationship between Black history and Marxist education is quite profound. Marx elaborated quite extensively on the connection between the slave trade and slavery to the primitive accumulation of capital. Marxists provide the most credible explanations...
Read more
February 1, 2002
Carter G. Woodson established Negro History Week in 1926 and chose to celebrate it the second week of February because it marks the birthdays of Frederick Douglass and Abraham Lincoln, two men who left an indelible...
Read more