cab drivers
August 29, 2017
The taxi industry suffers from much of the same problems that plague our society in general - lack of jobs for millions seeking gainful employment.
Read more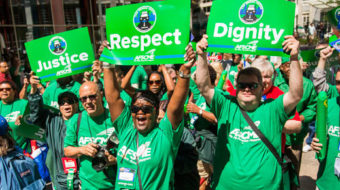 July 17, 2014
Over 1,000 delegates to the 41st AFSCME International Convention told the 12,000 cab drivers of this city who are trying to unionize that they are not alone.
Read more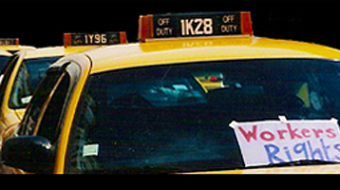 May 14, 2013
On May 13, over the years, mine workers unionize, dock workers strike, auto workers face give-backs, cab drivers go out.
Read more