deficit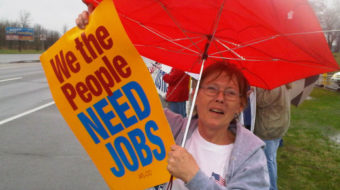 June 21, 2010
CLEVELAND - AFL-CIO President Rich Trumka attacked right-wing efforts to use the federal budget deficit as an excuse to block programs needed to end the economic crisis.
Read more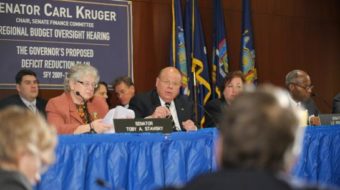 November 10, 2009
Yesterday, Gov. David Paterson made a speech before an extraordinary joint session of the State Senate and Assembly, pushing the legislative bodies to accept his plan to alleviate the state's more than $3.2 billion deficit for...
Read more
October 29, 2009
The Republican attacks on extending the economic stimulus, on universal health care, on climate change legislation and financial reform all make reference to the exploding deficit and to the burden an immense debt may place on...
Read more