filibuster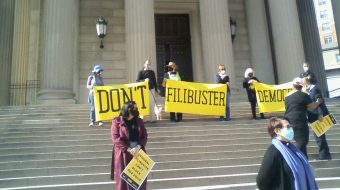 April 6, 2021
Rev. Barber and supporters take the campaign to the nation's capital.
Read more
March 22, 2021
It's wrong, they say, that Republican senators only have to threaten a filibuster in order to kill legislation that is critical for the American people.
Read more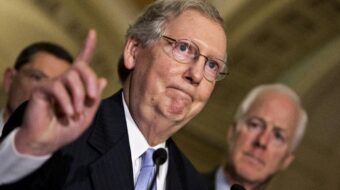 March 19, 2021
Gandhi put "politics without principles" on his list of "seven social sins." McConnell has been guilty of it since he first ran for Senate in 1984.
Read more