flight attendants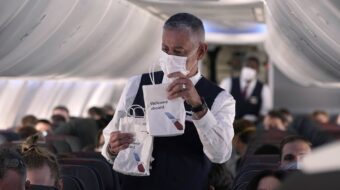 July 27, 2023
With no raises in four years, the Association of Professional Flight Attendants seeks a 35% catchup increase and raises of 6% yearly.
Read more
June 10, 2022
It's an uphill battle at notoriously anti-union Delta Airlines.
Read more
November 3, 2021
Attendants to get 10 hours of rest after 14 hours of work.
Read more