GDR
January 15, 2021
The World Federation of Democratic Youth, a pro-Communist network of student and young people's organizations based in Prague, published World Student News, a magazine gently trying to promote peaceful coexistence and socialist politics. The magazine carried...
Read more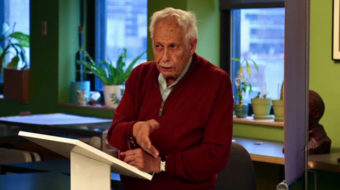 May 22, 2019
Grossman is speaking about his new book: A Socialist Defector: From Harvard to Karl-Marx-Allee. The book tells about his life in the German Democratic Republic from 1949 – 1990 and reasons for the fall of socialism...
Read more
July 11, 2018
While East German leaders were confounded by some of the notions of their Mozambican brothers and sisters, Maoist Chinese students, or how to handle Angela Davis, they did seem deeply committed to making socialism real.
Read more