Germany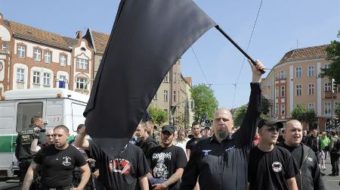 October 11, 2009
After witnessing a large and raucos pro-Nazi march near his house in formerly East Berlin, writer Victor Grossman ponders the Berlin Wall and its fall 20 years ago.
Read more
September 1, 2009
BERLIN -- After state elections Sunday, all five main parties in Germany tried to stick in a thumb and pull out a plum or two. Some plums were very sweet, with others rather on the sour...
Read more
February 6, 2009
Reposted from Morning Star GERMANY is facing a dire economic crisis. Following the collapse of Lehman Brothers in the United States last September, it became apparent that German banks also had large amounts of toxic real...
Read more