Greece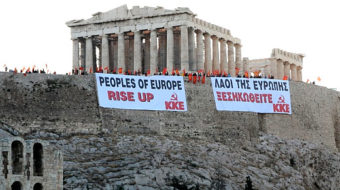 May 5, 2010
Members of the Communist Party of Greece staged a symbolic occupation of the Acropolis May 4, hanging enormous banners bearing the slogan "Peoples of Europe rise up."
Read more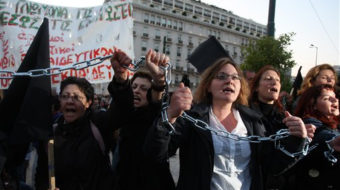 April 28, 2010
Greek workers reject cuts, new U.S. base for Honduras, rights abuses in Western Sahara.
Read more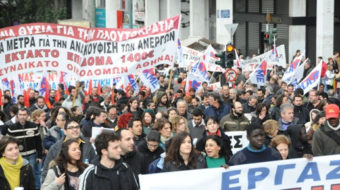 February 24, 2010
The Greek workers and people refuse to bear the burden of financial corporate greed and its consequences.
Read more