healthcare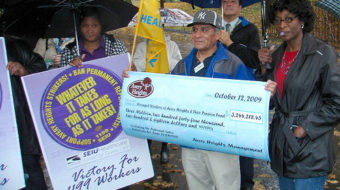 June 2, 2010
Ten years after being locked out by their employer, union workers at Avery Heights Nursing Home began receiving checks totaling $2.55 million in a National Labor Relations Board (NLRB) settlement. The case has important implications for...
Read more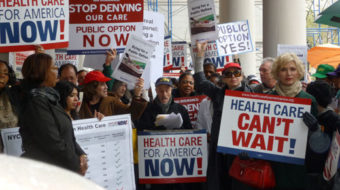 February 16, 2010
If we can break through on health care then the rest of that change agenda can move, and if we don't break through on health care it won't.
Read more
November 18, 2009
CHICAGO - Hundreds of health care reform advocates, union leaders and small business owners rallied outside the Renaissance Hotel here Nov. 17, while America's Health Insurance Plans (AHIP) held its national Fall Forum inside.
Read more