Italy
April 11, 2010
The votes in the Italian regional elections reflected a strong sense of political frustration in Italy.
Read more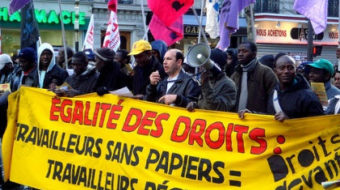 January 12, 2010
Resurgent racism manifested by death threats and violence cropped up last month in Italy and Hungary.
Read more
July 2, 2009
Translated by Shelagh Rothero (l'Humanite) The bee may have inhabited the earth for more than 80 million years- long before Man-and has survived all the upheavals of our planet, but its present situation has become a...
Read more