janitors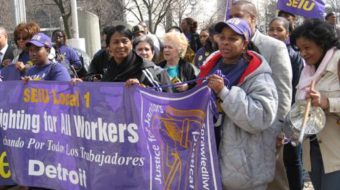 March 12, 2010
Detroit janitors fight foraffordable health care as key contract issue. " I'm tired of Parkay, I want butter too."
Read more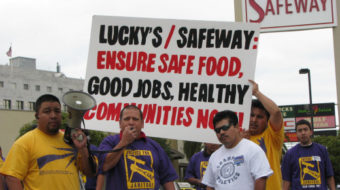 February 12, 2010
Frustrated by the intimidation tactics of Safeway's janitorial services contractors, janitors who clean Safeway supermarkets in northern California stopped work on the night of Feb. 10.
Read more
October 14, 2009
Houston janitors and supporters rally at their "contract convention," setting the scene to win increased wages and benefits.
Read more