North Carolina
July 21, 2010
Nineteen protesters, including the Rev. William Barber II, president of the North Carolina NAACP, were arrested Tuesday in Raleigh at a school board meeting.
Read more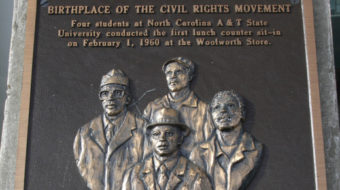 June 23, 2010
RALEIGH, N.C. - William Barber II, state NAACP chairman, this week called for mass civil disobedience July 20 to protest moves to "resegregate" public education in Wake County.
Read more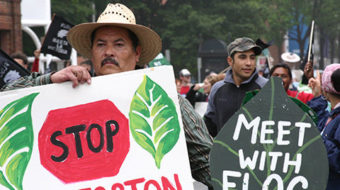 April 1, 2010
Tobacco workers joined by supporters from organized labor and community organizations, marched through the streets of Winston-Salem, North Carolina yesterday.
Read more