punk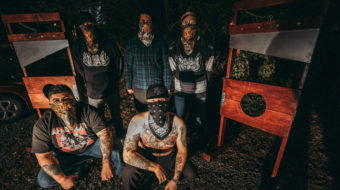 July 11, 2019
A nuanced change has occurred in the underground musical genres of punk, metal, and their hybrid product: hardcore.
Read more
April 2, 2018
Till Schaudner's new documentary When God Sleeps is a robust, thoughtful account of punk rocker Shahin Najafi's struggle to have his music and ideas heard despite death threats from the Iranian government.
Read more
February 28, 2013
Apocalypse Five and Dime combines vocals, percussion, a saxophone, and string and brass instruments to produce a sound that was once called: "twisted intense bluegrass/Balkan."
Read more