State of the Union
January 25, 2012
President Obama has 244 accomplishments under his belt since he took office despite fanatical Republican opposition aimed at wrecking his presidency.
Read more
January 29, 2010
The following is an interview with Communist Party Executive Vice Chair Jarvis Tyner in response to President Obama's January 27th state of the union address. It was conducted Thursday January 28th.
Read more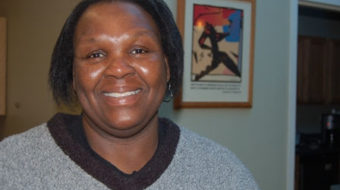 January 27, 2010
CHICAGO—It's just another cold day in the Windy City. People are going to work and school, picking up groceries, or putting in their application for help to pay their heating bill.
Read more