tragedies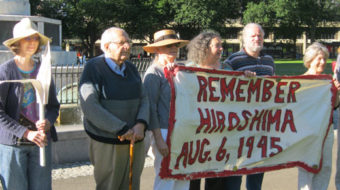 August 7, 2013
Peace activists joined many thousands of similar gatherings worldwide to remember the horror of the first atomic bomb dropped on Hiroshima in 1945.
Read more
July 19, 2013
After Rolling Stone magazine placed Tsarnaev Dzhokhar on their cover in a flattering rock star image, many protested saying it was a terrible move - and they may be right.
Read more
April 29, 2013
The owners didn't build fire escapes. They'd locked the doors on the upper floors "to prevent theft," trapping workers in the flames.
Read more