warehouse workers
September 17, 2021
Some 900 bills improving conditions for the majority in California await the governor's signature.
Read more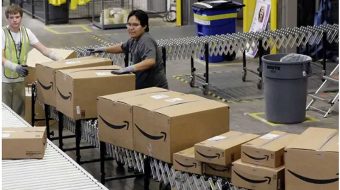 June 25, 2021
Powerful union calls Amazon an "existential threat" to all workers nationally.
Read more
July 12, 2019
The 1,500 workers, one-third of them migrants and refugees from Somalia and other nations of East Africa, plan to peacefully walk off the job for six hours on July 15.
Read more