women's oppression
December 23, 2020
Seventeen-year-old Autumn is pregnant. When she goes to a crisis pregnancy center, she is shown an anti-abortion video and steered toward having the baby. With no resources and desperate to keep her plight secret from her...
Read more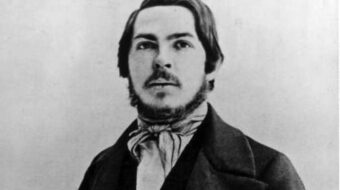 November 25, 2020
There can be little doubt that Mary Burns was instrumental in introducing Engels to the horrendous conditions of the Manchester proletariat. She knew intimately the conditions of families at work and in their typhus- and cholera-stricken...
Read more
July 26, 2019
Some readers will think Bateman's views towards Marxist analyses are less than accurate, but she offers a valuable perspective rarely mentioned in bourgeois academia.
Read more