workers rights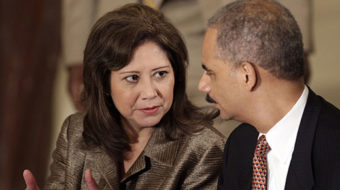 December 21, 2009
Among at least 20 new rules President Obama's Labor Department plans to introduce in the new year is one that would require companies to file financial disclosures on their union-busting activity.
Read more
December 7, 2009
Home health care workers say they need a raise, but they are threatened with a pay cut if a major health care provider gets its way
Read more
November 19, 2004
While little known today, during the late 1920s and the 1930s, B.D. Amis was one of a small cadre of African Americans leading the fight for workers' rights and racial justice. Urbane in demeanor and a...
Read more