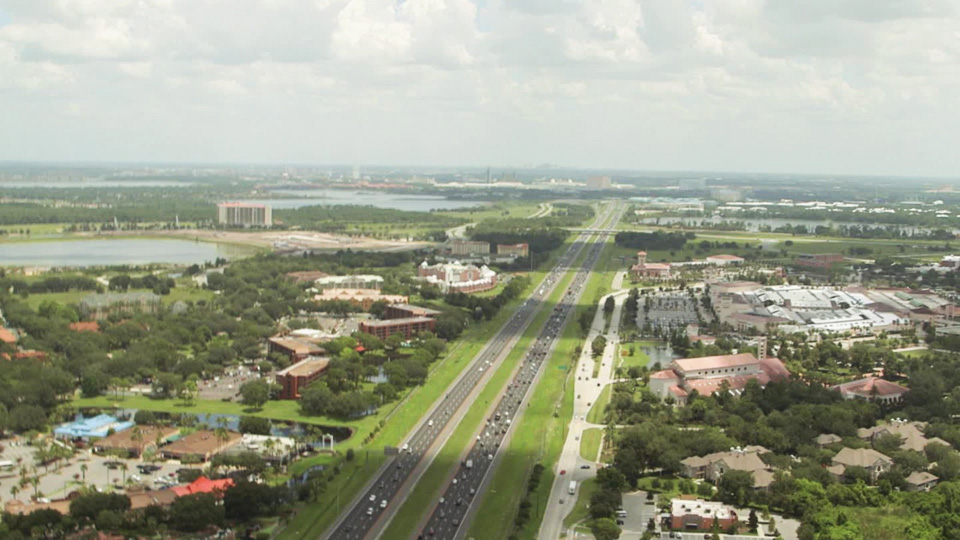 HAINES CITY, FL— If the state of Florida is the key to a successful presidential campaign, then the seven counties that touch Interstate 4 in central Florida are the bow that any candidate must firmly grasp in order to turn it.
In 2012, Barack Obama won the state by only a slim margin (.88%) and no Republican since Coolidge has won the presidency without taking Florida.  The importance of Florida in the election cannot be overstated and that is why in the last week alone both candidates have paid Florida multiple visits.
But beyond the candidates themselves visiting Florida, Floridians are also being mobilized for the all-important "ground game." Few organizations are more diligent in their door knocking efforts than Working America, the community affiliate of the AFL-CIO.
Working America has chosen to back Hillary Clinton for the presidency and Patrick Murphy in his bid to oust sitting senator and failed presidential candidate Marco Rubio.
I had the opportunity to shadow a Working American canvasser in Haines City, the third most populous city in Polk County. From my experience on the ground, it would seem that the chances for the Democrats in Florida are a mixed bag.
A neighborhood for Clinton
The neighborhood we were assigned was low income and 100 percent African American. A railroad runs along a ridge overlooking their homes that are arranged on a grid. Children played in the street and appeared behind multiple doors as we made our way house to house, giving us a sense of déjà vu.
My host was 22-year old Youseff El Hamawi. He had moved to Florida from Lebanon six months ago with his twin brother and expressed an interest in pursuing a career in the non-profit sector. His work with refugees puts this election into a global context.
"I've met some Donald Trump supporters," El Hamawi said, "but there are different kinds. There are the ones who are confused about what Hillary Clinton really wants for the country and there are the proud ones who you can't really talk to."
El Hamawi himself has never seen evidence of a Republican field operation's presence on his turf, but has teammates who have.
His style of engagement at the doors was a mix of unabashed friendliness and disciplined dedication to his rap. Every citizen of Haines County was met with three questions:
"What do you think the main problem in America is?"
"If the election were today, would you vote for Hillary Clinton or Donald Trump?"
"If the election were today, would you vote for Republican Marco Rubio or Democrat Patrick Murphy?"
Depending on their answers, El Hamawi would engage the person in conversation in different ways, all to lead up to the moment where he tells them about Working America and why they've chosen to endorse Patrick Murphy and Hillary Clinton.
However, by and large, people didn't need much information on Hillary Clinton. All El Hamawi had to do was mention Trump and Haines City residents jumped at the opportunity to express their support for her.
Of the dozens of doors we knocked together, not a single person we talked to supported the Republican presidential nominee.
"He thinks just because he has money that he can do anything he wants," said Rose who identified racism as the most urgent problem facing the country.
When a woman who was busy braiding another young woman's hair in their driveway feigned interested in voting for Donald Trump, the hair was yanked out of her hands.
"If you were going to vote for Donald Trump, I wouldn't let you anywhere near my hair," said the young woman as the other one broke into laughter.
Senate race confusion
House to house, the support for Clinton remained consistent but people's attitudes toward Democrat Patrick Murphy were ambivalent. Many potential voters didn't recognize his name, but committed to voting Democratic down the ticket.
Of the few voters who expressed interest in voting for Marco Rubio, El Hamawi was quick to clear up the confusion.
"Hillary Clinton and Patrick Murphy are on the same team, they want to raise the minimum wage, unlike Marco Rubio and Donald Trump," he informed them.
One man, Namos Tarver, was appreciative of the information. Through his dentures, he told us that the only jobs he's ever had in his life were minimum wage jobs.
"A lot of people get confused, but we're out here to help out," said El Hamawi.
In his experience, confused split-ticket voters are common. This puts the Democratic Party's recent decision to pull ad spending out of the Senate race in Florida into a dire context. However, the Senate Majority PAC has since stepped in to make up lost ground.
Many of the older residents of the neighborhood have already voted, still more committed to going early and only a few were willing to wait until Election Day. The flyers they leave with every potential voter list all the polling sites available to them.
Working America plans on keeping a presence in the neighborhoods into the 11th hour and beyond in nine states. After that, they'll shift to holding office holders, new or incumbent, accountable for enacting a pro-working family agenda.