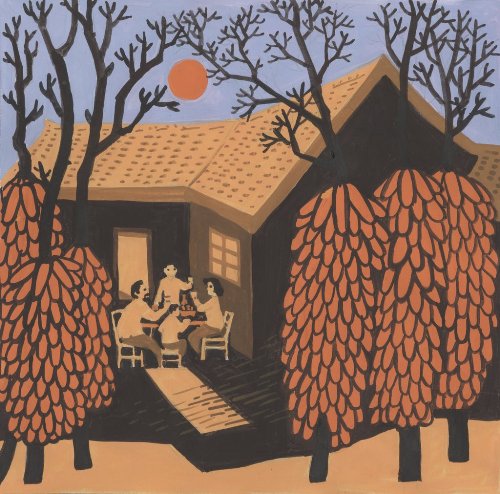 SAN FRANCISCO – "China-U.S. relations are now at a new historical point. The common interests between China and the United States are large, so is the scope of our cooperation. In view of the ongoing financial crisis, it is all the more important for China and the U.S. to sail on the same boat and proceed hand in hand. We have every reason to believe that the largest developing country and the largest developed country in the world will have enough courage and wisdom to tide over any hardship and obstacle, to build upon the glorious achievements of the past 30 years, and to strive for broader prospects in the next 30 years and beyond."
With these words, Gao Zhanshang, San Francisco Chinese consul general, underscored the importance of the continued friendship and cooperation amongst our two peoples, and the continued importance of the U.S.-China People's Friendship Association in cultivating all-sided positive relations.
The USCPFA, meeting in San Francisco on Labor Day Weekend one month prior to the 60th Anniversary of the founding of the People's Republic of China, was founded in this city in 1970 when the PRC was still isolated from much of the world and had yet to be seated in the United Nations.
By 1974, when the USCPFA had become a national organization, China had been seated, the U.S. and PRC had signed a communique in Shanghai which in 1979 would translate into full-blown diplomatic relations. The USCPFA grew to 11,000 members in over 100 cities by 1979. Throughout the decade, the organization sponsored tours to China, held annual meetings, sponsored Washington D.C. seminars on China -U.S. relations, sponsored traveling cultural exhibitions and movies.
These things continue to happen, albeit on a much smaller scale.
The "60/30" National Convention, held September 4-6, had as its theme the celebration of 60 years of the existence of the PRC and 30 years of continuing development of U.S.-China relations, under conditions of full diplomacy. The conference was attended by some 60 delegates and guests. The delegates represented some 20 of nearly 40 cities which still have chapters after all these years. Membership numbers in the hundreds. There were Rotary Club members, Christian missionaries who support the PRC, businessmen and teachers of Asian Studies.
Aside from business and the election of leadership, there were presentations on a variety of subjects. Saturday morning was devoted to two sessions about women and China. Film makers Rae Chang and William Tow showed their movie, and led a discussion, about China's first feminist, Qiu Jin [1875-1907], who was a writer, an advocate for women's rights and dignity, and the leader of a revolutionary army.
Jana McBurney-Lin led a discussion about her novel "My Half The Sky" about a young woman struggling to be modern but being constantly pulled back by the dynamics of village tradition.
In the afternoon, this author did a presentation on the international impact of China's struggle on the African American people, citing the poetry of Langston Hughes and activities of Paul and Eslanda Robeson, Shirley Graham and W.E.B. DuBois, Robert Williams, Huey P.Newton and others.
Albert Sargis spoke about the life and times of U.S. Marine Corps Major Evans Carlson, noted for applying Mao Zedong's theories of guerrilla warfare and Red Army structure to engagements in the Pacific Theater during World War II. Less known was Carlson's collaboration with Paul Robeson in working against U.S. collaboration with Chiang Kai-shek's anti-communist Guomindang forces.
Other presentations focused upon the 39-year history of the organization and its role in U.S.-China relations; the future of the organization; 60 years of economic planning in China.
The convention took place in the context of China's 60 years of socialist development, a history which has been nothing less than spectacular. Life expectancy from 1949 to 2008 soared from 35 to 73 years. Illiteracy was reduced from 80% of the adult population in 1949 to 3.5% in 2009. Absolute poverty was 250 million in 1979 to under 15 million today, the only country on earth that achieved such results in so few years. And by doing so reduced world-wide absolute poverty by 70 percent!
There are nearly 300 million users of the Internet and 181 million users of blogs.
But Gao Zhansheng, in his Friday night opening speech, cautioned us that for all this, "China remains a developing country in every sense of the term. We are large in population but weak in economy. We are old in history and culture but young in modernization. There is still a long way to go before China can truly become prosperous and strong. We still need to concentrate on development. China will remain committed to reform and opening-up and pursue a peaceful development path."
Continued Gao, "China's development has brought not only enormous progress and tremendous benefits to the Chinese people, but also great opportunities for prosperity, development and cooperation to all countries, including the United States. China cannot develop in isolation from the rest of the world. Nor can the world enjoy prosperity and stability without China."
Visit the US-China People's Friendship Association at www.uscpfa.org.
Photo: USCPFA of Minnesota