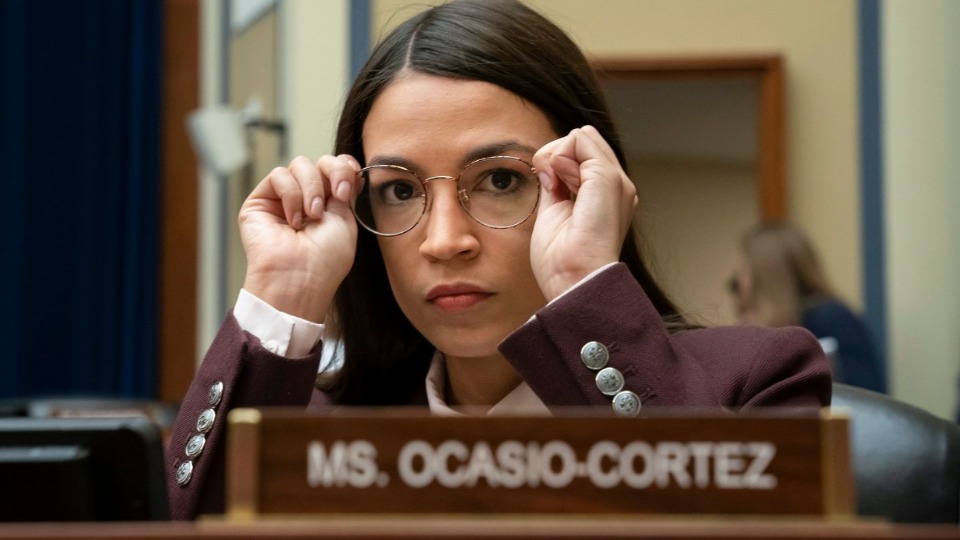 Quick to condemn progressive Democrats for not exercising enough care to build party unity, centrist and conservative House Democrats, when given their chance to preserve party unity, instead voted by secret ballot Friday to bar New York's progressive Rep. Alexandria Ocasio-Cortez from securing a seat on the important Energy and Commerce Committee.
The landslide 46-13 vote in favor of N.Y. Rep. Kathleen Rice over AOC by the House Steering and Policy Committee—which is chaired by House Speaker Nancy Pelosi, D-Calif.—is an indication of the direction policymakers in the Democratic Party will go: a more moderate and less progressive direction than many might have expected.
But Ocasio-Cortez, a supporter of the Green New Deal and Medicare for All, did receive support from the New York congressional delegation in her push for a spot on Energy and Commerce, which determines policy regarding climate and public health.
House Judiciary Chair Jerry Nadler, D-N.Y., leader of the New York delegation, signed a letter in support of Ocasio-Cortez, as did more than a dozen other members.
Rice, the person whom the House policy committee chose instead, did not, unlike AOC, even support Pelosi for Speaker of the House when Pelosi was challenged last time around by more conservative members of the House. In the Steering Committee, Pelosi did not extend to AOC the support AOC extended to her when she (Pelosi) needed it.
Thursday's secret-ballot vote indicates that Ocasio-Cortez's support for Medicare for All and the Green New Deal, both of which would come under the purview of the Energy and Commerce Committee, was a factor in the vote to hand the seat to Rice. Notably, Rice does not support either Medicare for All or the Green New Deal.
The right wing in this country has been working overtime to demonize the individuals who support both Medicare for All and the Green New Deal. They have attacked both programs as attempts to force socialism on the American people, and they have waged these campaigns in order to drive a wedge between the broad forces, both progressive and centrist, who initially supported these programs.
The centrist Dems have apparently caved in to the right-wing campaigns by pulling back their support for the Green New Deal and Medicare for All. They have bought into the idea that by backing off from these programs they will better be able to forge compromises with Republicans despite overwhelming evidence that Republican lawmakers will have nothing to do with improving either health care or climate policy.
According to The American Prospect, Democratic Rep. Henry Cuellar, who opposed the nomination of AOC at the Steering Committee meeting, said, "I'm taking into account who pays their dues and who doesn't work against other members whether in primaries or in other contexts."
Ocasio-Cortez was not the only progressive rejected by the Steering Committee in favor of moderate, business-friendly Democrats. In addition to Rice, the committee also gave Energy and Commerce spots to Reps. Lori Trahan, D-Mass.; Angie Craig, D-Minn.; Kim Schrier, D-Wash.; and Lizzie Fletcher, D-Texas.
An unfortunate conclusion that can be drawn from what happened at the meeting on Energy and Commerce is that there is a significant effort in the Democratic Party leadership to close progressives out of key committee positions.
There is no doubt that all five of the Democrats chosen for positions on the Energy and Commerce Committee are pro-business and conservative Democrats. The steering committee was unwilling to include even one progressive Democrat.
The barring of progressives for committees is a serious matter because the committees, like Energy and Commerce, are the places from which Democratic Party policy will originate for the next two years.
No one argues that we need unity in the coming battles with the right wing. Conservative and moderate Democratic leaders, however, had better realize that it is not just progressives who need to do the compromising to preserve that unity.