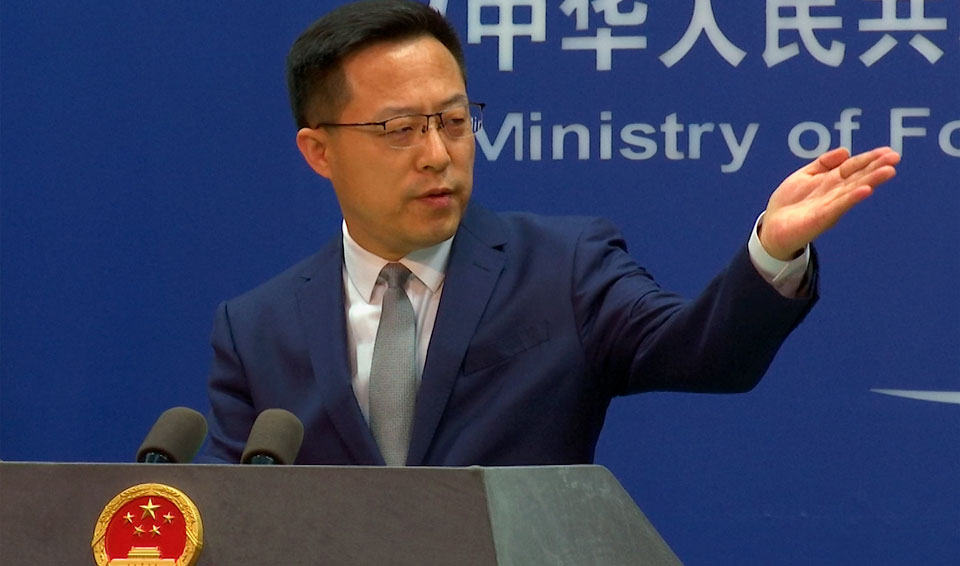 China warned the U.S. that "slogans aren't enough," calling on the country to abide by its international commitments on climate change following a Supreme Court ruling.
"It is not enough to just shout slogans to tackle climate change," said Foreign Ministry spokesman Zhao Lijian.
"We urge developed countries, including the U.S., to … face up to their historical responsibilities and show greater ambition and action."
He was speaking after a U.S. Supreme Court ruling cut the federal ability to limit power sector emissions last week.
The justices curtailed the authority of the Environmental Protection Agency (EPA) over emissions from coal-fired power plants in a case brought by 19 Republican-leaning states and fossil fuel interests led by West Virginia.
Following a decade-long battle, the court ruled that Congress had not granted the EPA broad authority to regulate the energy sector under the landmark 1970 Clean Air Act.
U.S. President Joe Biden described the ruling as "another devastating decision that aims to take our country backwards.
"While this decision risks damaging our nation's ability to keep our air clean and combat climate change, I will not relent in using my lawful authorities to protect public health and tackle the climate crisis," he said.
But Li Shuo, Senior Climate & Energy Policy Officer for Greenpeace East Asia, suggested that if the U.S. failed to keep its promises, Beijing would be unlikely to curb its own coal consumption agreed under the two countries' climate agreements.
The U.S. tops the list of countries that have emitted the biggest amount of carbon dioxide in total since the industrial revolution.
China's tally of emissions since then only comes to about half that of the U.S.
In 2019, a report released by Durham and Lancaster University found the U.S. military to be "one of the largest climate polluters in history, consuming more liquid fuels and emitting more CO2e (carbon-dioxide equivalent) than most countries."
Morning Star