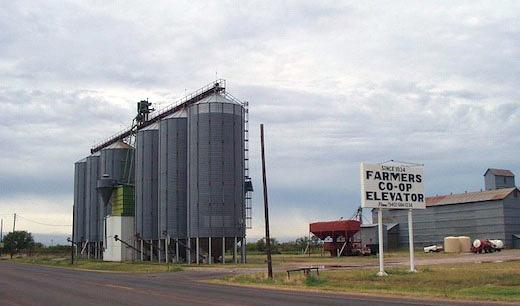 The world's largest industrial, worker-owned and run cooperative, Spanish-based Mondragon and its bank, Laboral Kutxa, agreed to partner with U.S. based National Cooperative Bank to invest in local U.S. cooperative businesses, a growing sector of the U.S. and global economy.
According to a joint Sept. 4 press release, member-owned organizations account for $3 trillion in assets in the United States, $500 billion in revenue, and more than 1 million jobs. In the U.S., there are 29,000 cooperatives with memberships of 350 million, including 900 rural electric co-ops with 42 million clients in 47 states, 2 million farmer-members in 3,000 farmer-owned cooperatives, which provide over 250,000 jobs and annual wages of $8 billion, 250 purchasing co-ops, offering group buying and sharing to more than 50,000 businesses, 7,500 credit unions providing financial services to nearly 90 million members, and some 8,000 housing co-ops providing 1 million people quality and affordable homes.
Mondragon's annual North American sales recently reached $250 million.
The banks announced their collaboration based on shared cooperative business principles – "doing well by doing good." This includes a mission of social responsibility, an understanding that cooperative markets extend beyond borders, and pledging to support each other's customers with regard to charges, payments, financial services, online banking systems, and other commercial banking practices.
NCB's customers are cooperatives such as grocery wholesaler co-ops, food co-ops, purchasing co-ops, credit unions and housing co-ops who share in the spirit of joining and working cooperatively to meet personal, social, and business needs. Headquartered in Washington, DC, NCB has offices in Alaska, California, New York, Ohio and Virginia.
Laboral Kutxa is the financial cooperative arm of the Mondragon Group, and fields 450 branches with over 1,300,000 customers. Mondragon is the world's largest worker-owned industrial cooperative but also the top Basque region industrial group, ranked tenth in Spain with 80,000 personnel, a presence in 70 countries, and expanding operations across the U.S. and North America. Founded in the Basque region of Spain over 55 years ago, Mondragon was the recipient of the 2013 Financial Times "Boldness in Business" award.
This agreement represents Mondragon's first international financial sector agreement, but the second precedent-setting U.S. collaboration. In 2009, the United Steelworkers and Mondragon agreed to develop a hybrid union co-op model that is currently adopted by multiple U.S. unions and underway in over ten cities with projects ranging from an organic sustainable farm to a commercial laundry to energy efficiency.
Photo: Here is one example of a U.S. based farmer co-op in Crowell, Texas (Wikipedia).