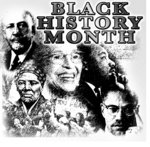 Coretta Scott King personified everything women have struggled to achieve in the movement for equality, emancipation and freedom. Her life mothered the understanding of generations who fought and continue to fight for civil rights, all people's unity, liberation, peace and justice. Her grace and love for working people, white, Black and Brown, men and women, will always symbolize the human need to resist injustice anywhere in the world.
Scott King, 78, a tireless champion for civil rights and nonviolent social change, died in her sleep Jan. 30 after a long illness.
Born on April 27, 1927, Mrs. King grew up in rural Alabama, near Marion, walking miles to school and picking cotton on the weekends. Smart, hard-working and gifted, Scott King went to Antioch College in Ohio and onto the Boston's New England Conservatory of Music, facing down any racist obstacles placed in her way. It was in Boston where she met Martin Luther King Jr. They were married in June of 1953, partners in the struggle.
Mrs. King often expressed the need for "women's power" to fight racism, poverty and war. Daughter of a lumber worker and storeowner and mother of four, Scott King rose to become one of the world's most influential women, a leader in her own right, and will forever be remembered as the "first lady of civil rights."
After her husband's assassination, Coretta Scott King made an important contribution to the movement for racial and social justice by bringing national recognition to his life work. For more than a decade, she lobbied to make his birthday a federal holiday. The nation finally observed the first King holiday in 1986. She also founded the King Center in Atlanta, a teaching facility, archive and museum. The center contains the tomb where her body will be laid beside that of her husband.
Maya Angelou, poet and close friend of Mrs. King, said, "Dr. King was assassinated on my birthday and so, since 1968, Sister Coretta and I have spoken. And each time she can be talking to me about regular things, but when she mentions Martin, her voice always falls a little bit and you can sense the intimacy. … The sweetness of that relationship was always evident."
The Rev. Jesse Jackson, who broke the news to Mrs. King about her husband's death, described her as a "freedom fighter" who faced racist terror and untold hardships with strength and dignity.
"She walked with her husband during the ordeal of the Montgomery bus boycott. Their home was bombed. She endured the hate and violent anger toward their family. And she had to endure the constant knowledge that each time he left their home, he might never return."
Mrs. King was against the war in Iraq and in support of social issues such as gay and lesbian rights, AIDS advocacy, affirmative action and religious freedom. Her goal in founding the King Center was to create a longstanding memorial that would continue to address issues such as unemployment, voting rights and racism.
Thousands lined the streets of Atlanta to watch a horse-drawn carriage take her body to the State Capitol. She was the first African American and first woman to lie in state in the rotunda. Some 160,000 people endured waits of two hours through rain and chilly temperatures to stand for a few seconds to pay their respects.
Mrs. King's survivors include her four children: Yolanda, Martin III, Dexter and Bernice.