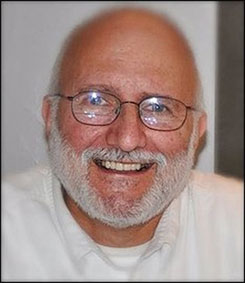 Continuing with U.S. efforts to undermine Cuba's government from within, the United States Agency for International Development (USAID) in 2008 contracted with Development Alternatives Inc (DAI) of Maryland to send Alan Gross to Cuba. Now in prison there with a 15-year sentence for espionage-type actions, Gross is widely viewed as the ideal candidate for an exchange that would return four Cuban anti-terrorists jailed in the United States to their homes. They, the "Cuban Five," include the paroled Rene Gonzalez.
In court proceedings January 15, DAI introduced documents outlining USAID objectives and describing Alan Gross's activities during five trips to Cuba between late 2008 and December 3, 2009, when he was arrested. The company seeks dismissal of Alan and wife Judy Gross' lawsuit alleging that DAI and USAID failed in preparing Alan Gross for dangers a foreign agent would face in Cuba.
The U.S. government and most media say Gross's imprisonment violates his rights, that in supplying Havana's Jewish community with communications equipment, he was on a humanitarian mission. Gross thus becomes a victim and the onus is on Cuba to free him.
The January 15 court documents, released three days later by the National Security Archives (NSA), a Washington-based NGO, provide information about Gross that, while not new, is told this time by USAID contractor DAI and by Gross.
The authenticity of first hand reports may serve to build public awareness that Cuba, not Gross, was the victim. The U.S. government may have to shift gears and now accept that Cuba is due some enticement to release him. It's a short step from there to real consideration of exchanging prisoners. Cuba has already signaled its readiness to negotiate.
According to the NSA's Peter Kornbluh, who visited Gross in Havana on November 28, 2012, the prisoner "called on the Obama administration to meet Cuba at the negotiating table and resolve his case, among other bilateral issues between the two nations."
Cuban Five defenders distinguish between the role of the Five in the United States and Gross' activities in Cuba. The Five monitored private paramilitary groups while Gross was convicted of plotting against the Cuban government. The court documents confirm earlier reports that Gross delivered technically sophisticated communications gear to government opponents and trained them in their use. He equipped one opposition team in Havana and two others in smaller cities. Gross's DAI contract extended over three years and would have yielded him $590,608.
Kornbluh speculates that DAI introduced the documents to the court to warn Washington officials "that unless the Obama administration steps up efforts to get Gross released, the suit [would continue and consequently] would yield unwelcome details of ongoing U.S. intervention in Cuba."
This hint at low key blackmail is taken up by Washington-based Mexican journalist David Brooks: the case "could create significant risks to the national security, foreign policy, and human rights interests of the United States" generally."
Highlights of one DAI document entitled "Memoranda of Conversation between USAID AND DAI officials" (on August 26, 2008) are significant.
"The project was entitled 'Cuba Democracy and Contingency Planning Program,' or CDCPP. CDCPP is not an analytical project; it's an operational activity. USAID approval is needed for everything. We cannot freelance.
"This Administration expects immediate results from this program.
"Explanation to The Hill regarding CDCPP: to empower pro-democracy, pro-human rights and those looking for alternative visions for the island. The program seeks to (…) build and fortify networks.
"Building this network is risky because of the security threats. USAID/CUBA expects the grantees will protect their privacy on their own.
"USAID is not telling Cubans how or why they need democratic transition but rather the Agency wants to provide the technology and means for communicating the spark which could benefit the population."
Alan Gross himself authored another DAI document in which he described what he did, what he took to Cuba, what he would do, and how much money was needed. He expressed confidence that the 16 items contained within each backpack he gave Cuban contacts would enable them to establish broadband Internet connections, make phone calls, and send email messages throughout the world – and set up Wi-Fi networks. Each bag contained a Broadband Global Area Network (BGAN) system enabling users to set up Internet networks, also a "SIM card," used to disable GPS monitoring and thereby protect BGAN operations.
One Cuban reporter likened the equipment "to the help North American state agencies provide in the Middle East for United Nations troops." Another pointed out, "The type of SIM card Gross carried is not sold on the market and is available only to governments."
U.S. lawyer Jose Pertierra, well versed in dealing with anti-Cuban terrorism of U. S. origin, asserted in an interview that Gross' actions are "illegal in Cuba and in all the countries of the world. No sovereign government accepts that a foreign power can involve itself in internal activities whose purpose is too promote regime change. [And] Yes, free Gross for humanitarian reasons. Also for humanitarian reasons, the United States must free the Five."
Photo: Alan Gross