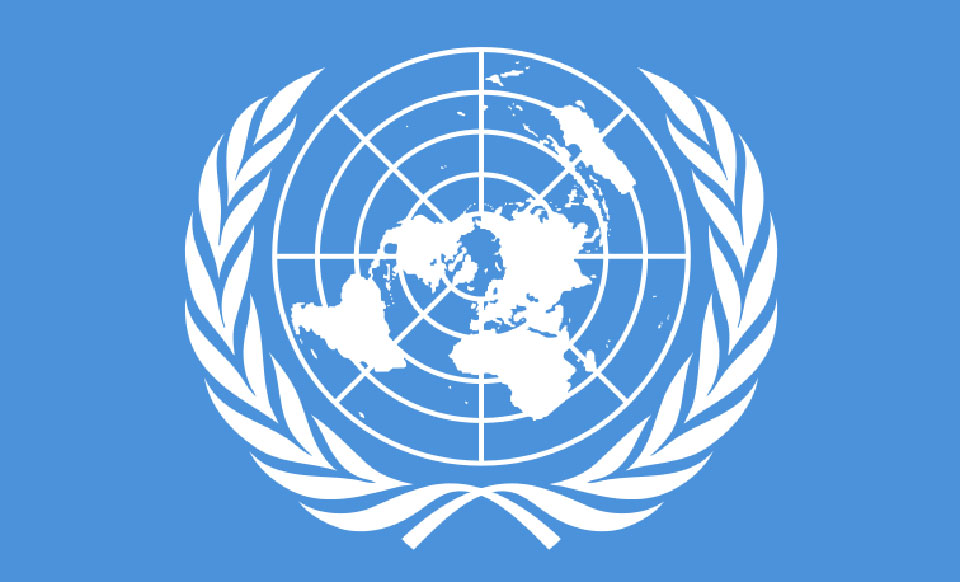 Unless governments cut greenhouse gas emissions decisively the world is headed toward a climate catastrophe, warned United Nations Secretary-General Antonio Guterres. Many countries are moving in the wrong direction and he called upon all nations to declare "climate emergencies" and act before it's too late.
Guterres was addressing the UN Climate Ambition Summit on Dec. 12 on the Paris Climate Agreement's fifth anniversary. Scientists say greenhouse gas emissions must be reduced by 50% over the next decade to prevent global warming of 1.5 degrees Celsius and avert a climate catastrophe. However, warming is accelerating faster than predicted and could reach that point in just five years.
Conspicuously absent from the proceedings was the Trump administration, consumed with far more important matters, like trying to overturn the 2020 election results.
Promises made by countries to reduce greenhouse gas emissions in the agreement were insufficient to prevent global warming, said Guterres. And most countries are not even on track to meet those goals.
Guterres was sharply critical of G-20 countries for spending 50% of economic stimulus monies on sectors related to fossil fuels rather than seeing this as an opportunity to transition to renewable energies. The world will have to reduce fossil fuel consumption by 6% a year through 2030 to avoid raising global temperatures by 1.5C.
"Carbon dioxide levels are at record highs. Today, we are 1.2 degrees hotter than before the industrial revolution," said Guterres. "If we don't change course, we may be headed for a catastrophic temperature rise of more than 3 degrees this century."
"Can anybody still deny that we are facing a dramatic emergency?" asked Guterres. "That is why today, I call on all leaders worldwide to declare a State of Climate Emergency in their countries until carbon neutrality is reached."
Thirty-eight nations have declared climate emergencies, and many, including the Vatican under Pope Francis, have plans to go carbon neutral by 2050. Meanwhile, the Trump administration's response to the climate crisis was to thumb its nose at the world by withdrawing the U.S. from the agreement. Trump declared the climate crisis a "hoax," wasted four precious years gutting environmental protections, and put the fossil fuel industry in charge of the Environmental Protection Agency (EPA).
President-elect Joe Biden plans to put climate action at the top of his agenda. He said the world is in a "climate emergency" and called for drastic action during the campaign. However, he has not yet committed his administration to declare a climate emergency.
Biden is committed to the U.S. rejoining the Paris Agreement and announced plans to host a climate summit of the world's major economies in his administration's first 100 days. Biden will appoint John Kerry as the first-ever Climate Envoy. As Secretary of State in the Obama administration, Kerry was a key negotiator of the Paris Climate Agreement.
Biden is projecting plans to go carbon neutral by 2050. He'll reverse all of Trump's executive orders rolling back environmental protections, rebuild the EPA, rely heavily on the Clean Air Act to adopt regulations reducing greenhouse gases, and invest in green infrastructure jobs to transition to renewable energy. "We'll do all of this knowing that we have before us an enormous economic opportunity to create jobs and prosperity at home and export clean American-made products around the world," said Biden.
However, suppose Biden declares a climate and an extinction emergency under the National Emergencies Act of 1976. In that case, he will be able to by-pass expected obstruction by the GOP and take emergency steps to use enormous government resources, including diverting money from the military budget toward climate mitigation and greening projects. Trump set a precedent by redirecting military funds to pay for his Mexican border wall.
Meanwhile, President Xi Jinping announced China would raise its goals to reduce fossil fuels, expand reforestation efforts, and its renewable energy sector to achieve peak carbon emissions by 2030. China is committed to a carbon-neutral economy by 2060.
Xi called for greater global cooperation to reduce carbon emissions and more generous assistance to developing countries. Xi also criticized those countries pursuing unilateral policies in an apparent reference to the Trump administration.
The global community will gather in November 2021 at the UN Climate Change Conference (COP26) summit to adopt new measures to accelerate the reduction of greenhouse gas emissions and achieve carbon neutrality by 2050.
"On the path to COP26, I urge everyone to show ambition, stop the assault on our planet — and do what we need to guarantee the future of our children and grandchildren," concluded Guterres.