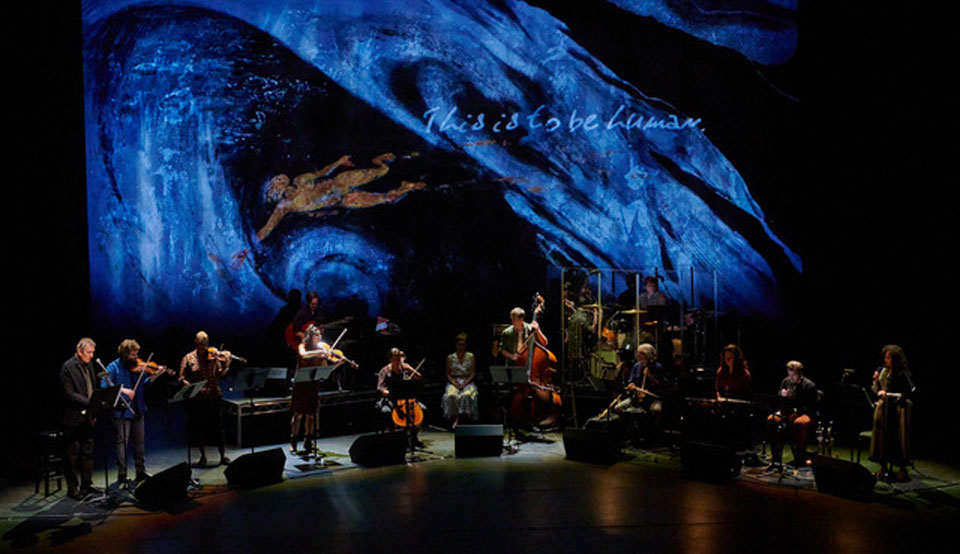 BEVERLY HILLS—What is the key to happiness?
In the recounting of a classic Zen story by writer and psychologist John Suler, "A rich man asked a Zen master to write something down that could encourage the prosperity of his family for years to come. It would be something that the family could cherish for generations. On a large piece of paper, the master wrote, 'Father dies, son dies, grandson dies.'
"The rich man became angry when he saw the master's work. 'I asked you to write something down that could bring happiness and prosperity to my family. Why do you give me something depressing like this?'
"'If your son should die before you,' the master answered, 'this would bring unbearable grief to your family. If your grandson should die before your son, this also would bring great sorrow. If your family, generation after generation, disappears in the order I have described, it will be the natural course of life. This is true happiness and prosperity.'"
The only qualifications to the story that I would make is that you don't have to be rich or a man to appreciate its wisdom. Poor people feel the same emotions from untimely losses of family members. It's pretty universal.
And that is the subject of Osvaldo Golijov's "tone poem in voices," Falling Out of Time, that received its West Coast premiere Oct. 27 at The Wallis. Disease, war, accidents, suicide—so many of us have experienced times in our lives when the natural order of things has been upended. Survivors need to find the strength, perhaps through stories, to help make sense of the unexpectedly broken rhythm of their world. Falling Out of Time is one such story.
A Grammy Award-winning composer, Golijov is a Jewish Argentinean who lived in Jerusalem before coming to the U.S., where he serves as the Loyola Professor of Music at the College of the Holy Cross in Worcester, Mass. He adapted its texts (translated by Jessica Cohen) from an eponymous novel by Israeli writer David Grossman who, like the mythological Greek poet and singer Orpheus, took his grief over the loss of his son in war, and could only process and concretize its meaning through his art with words.
Golijov felt so moved by Grossman's account that he immediately resolved to reinterpret its essence as his own statement in music. As it happens, the Silkroad Ensemble was in artistic residency at the College of the Holy Cross, and the composer workshopped it with them to arrive at its definitive form. They premiered the work in 2019. Further performances were stymied by the Covid pandemic.
The currently touring group performing the 80-minute work includes some members of the Silkroad Ensemble, led by violinist Johnny Gandelsman. Other instruments are viola, cello and bass, as well as electric bass, electric guitar and modular synthesizer, percussion, trumpet and other brass instruments, yangqin (a kind of hammered dulcimer), and a variety of Middle Eastern stringed instruments. The intentional multiculturalism of the ensemble underlines the universality of this kind of loss.
The text is delivered in a number of vocal styles and effects by three performers, the infinitely talented Venezuelan singer Biella da Costa as Woman, whose trained operatic voice does not shy away from horrible moans, pained keening and yelps of grief; Nora Fischer, an adventuresome experimental singer based in Amsterdam as Centaur, half sobbing writer and half functional writing desk; and Yoni Rechter, Man, a renowned Israeli musical figure with many talents who performs in what Brecht used to call a "Misuk" timbre, a sort of actor's singing voice more concerned with expression of verbal and emotional content than with beautiful singing as such. In heartbreaking sequence, they narrate a profound journey "out of time" and "out of order" as parents grieve the death of a child, in a quest to comprehend what they were never meant to experience.
I cannot speak about the novel itself, which I have not read. Grossman identifies with The Parents Circle, an organization of Israelis and Palestinians who have lost family members to the ongoing (never-ending?) conflict. Whether or not there are specifically Jewish modalities of mourning in the book I cannot say. But the text selections for the musical work, consistent with the broad range in the instrumentation, show little or no sign of religion, sect, politics or nationality.
Nor is there any accounting or blame for the loss of his 20-year-old son Uri, killed in Lebanon in 2006. Was this Second Lebanon War just and necessary? Can anyone be held responsible? The composition takes on new levels of significance now that Israeli voters have seemingly returned Bibi Netanyahu to office, this time with openly racist and fascistic coalition partners in government. More war and death on both sides are clearly in the picture for the immediate future.
As with others of his major compositions, such as his Federico García Lorca opera Ainadamar, his song cycle Ayre, La Pasión según San Marcos (St. Mark's Passion) or Oceana, Golijov's scores are admixtures of Western and Eastern, Sephardic and Ashkenzic Jewish traditions, multilayered evocations of many cultures and idioms.
Classical California KUSC's Brian Lauritzen moderated a pre-concert conversation with three of the artists, Johnny Gandelsman, Nora Fischer and Yoni Rechter. Gandelsman described the work as "an act of accompaniment to those in grief." Rechter called it "an act of bravery to speak these words." Asked how as a performer she negotiates her mental state, Fischer said, "It draws on raw emotions without erecting a wall between yourself and the performance."
"Accompaniment" is a key concept in this piece, and not just a musical idea. The Man adopts a self-imposed therapy of taking long walks to "find" where his son is, and as he walks, townsfolk join him out of solidarity, perhaps trying to "find" their own lost ones. The visual element of the production is one of its strongest features, with projections, texts, a light show, and performers not tied to their seats or music stands.
How would you characterize the work? Lauritzen asked. It's not an easy question. "It's not an opera or cantata," Rechter responded, later adding, "The fact that this is a piece of art is the answer." If pushed, after hearing the work, I would say a secular requiem. In fact, it reminded me of any number of Soviet-era post-"Great Patriotic War" requiems—especially that of Dmitri Kabalevsky setting verses of Robert Rozhdestvensky—not stylistically, but in their somber, sober non-religiosity.
The word "requiem" itself means "rest," as in "rest in peace." Does Falling Out of Time provide  any ultimate rest for the authors and creators, for the performers, for the audience? Yes, it does. There is catharsis. A time comes, eventually but hopefully not too late, when a certain joy in life returns, symbolized by the music evolving into a Big Band sound with an exuberant percussion solo. And by the vocalists acknowledging that "I am here and he is there": I can now differentiate between my grief and my life, my son's fate and mine—that this is part of what it is to be human. "Outside the pain," the Centaur realizes, "there is breath," a single, simple word for life, creation, continuity, a future.
Remaining performances on the fall tour include Sat., Nov. 5 at the Dekelboum Concert Hall at the University of Maryland, and Sun., Nov. 6 at Penn Live Arts at the University of Pennsylvania, Philadelphia. After a holiday break, the tour will resume to additional stops.