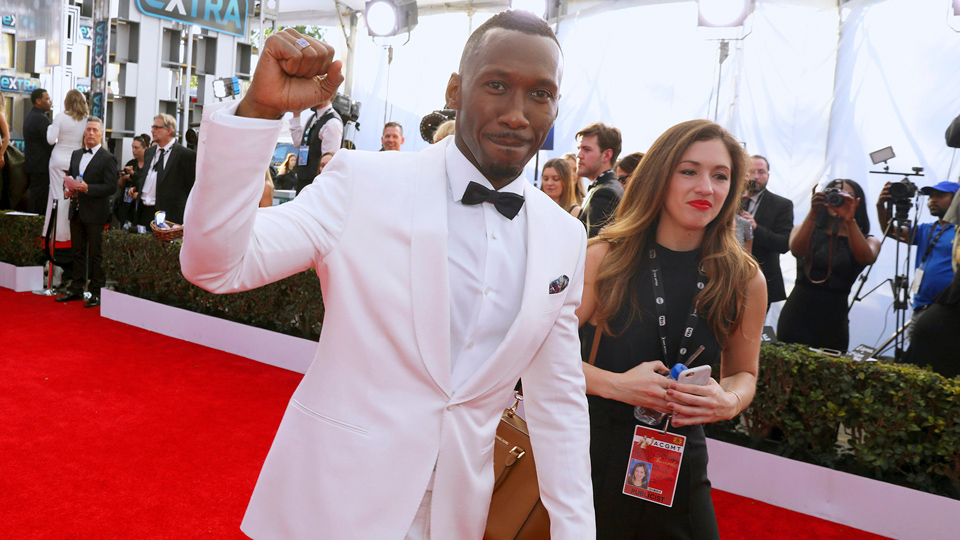 LOS ANGELES—The most-notable thing about the January 29 SAG-AFTRA awards ceremony wasn't who won, but that almost to a person the winners blasted President Trump's racism and xenophobia.
The annual awards banquet, sponsored by the Screen Actors Guild/American Federation of Television and Radio Artists (SAG-AFTRA) union isn't usually a venue for political comments.
This year was different.
Each award recipient mounted the stage, thanked their peers for honoring them; and then blasted the policies of the Trump Administration, particularly the Muslim ban.
Mahershala Ali, who won the Best Supporting Actor award for his role in the movie Moonlight, said "I am a Muslim."
Normally, this would simply be just a statement of fact. But in context, it was a protest against bigotry. Ali said it just two days after Trump banned Muslims from seven nations from entering the U.S. That includes Muslim directors and performers with green cards.
"My mother is an ordained [Christian] minister," Ali said. "I am a Muslim. She didn't do backflips when I called her 17 years ago and told her I converted. But we put things to the side and I was able to see her. She is able to see me. We love each other. The love has grown, and that stuff's minutiae. It's not that important."
Then Julia Louis-Dreyfus, who won for her performance as the lead in the TV political comedy series Veep, took the podium.
First she poked fun at Trump's "alternative facts" and his support from Russian President Vladimir Putin.
Then Louis-Dreyfus became serious. "My father fled religious persecution in Nazi-occupied France, and I'm an American patriot and I love this country, and because I love this country I am horrified by its blemishes, and this immigrant ban is a blemish and it is un-American," Louis-Dreyfus declared.
Her late grandfather, who was Jewish, fought in the French resistance against the Nazis.
Other outspoken statements came from Lily Tomlin, Taraji Henson, William Macy, Sarah Paulson and Bryan Cranston.
Orange is the New Black star Taylor Schilling, accepting the award for best comedy ensemble, started listing immigrant groups who settled in the U.S. and whose descendants won SAG-AFTRA awards.
"We stand up here representing a diverse group of people, representing generations of families who have sought a better life here, from places like Nigeria, the Dominican Republic, Puerto Rico, Colombia, Ireland," she ticked off. "And we know it's going to be up to us and all of you, probably, to keep telling stories that show what unites us is stronger than the forces that seek to divide us."